Registration for this retreat is now closed.

If you're a woman who:
Is ready to transform into her Goddess Power
Wants to be part of a movement that will activate and elevate our planet's consciousness
Seeks to be lifted by a community of other Goddesses who are ready to claim their sovereignty, amid the majestic scenery of the sacred energy vortex at Mount Shasta
Then, join us in July for…
THE GODDESS POWER ACTIVATION RETREAT AT MOUNT SHASTA!🌎🏔💪🏽
On the weekend of July 6-8th, 2018, I will be holding ceremony to open, and activate, a Power Portal on Mount Shasta. As a Medicine Woman of the Mayan/Toltec tradition, I will be calling forth the Essence of the Light (in fact, my Medicine Name is Uetzcayotl Chup, "Essence of Light Woman".)
Here's why I'm holding this retreat:
Almost 2 years ago, I awakened as a Sirian Starchild. I was flooded with information about my mission on this planet as a conduit between the Star Nation and Mother Gaia, which involves elevating our planetary consciousness by activating Gaia's Power Codes, using my codes of Power and Unity Consciousness.
As a mouthpiece for the Goddess Consciousness, and an embodiment of Mother Gaia, I've since been channeling healing transmissions from the Goddess every Monday afternoon at the Mother Gaia Power Portal on the Alcantara Acupuncture & Healing Arts FaceBook Page and activating Goddess Power Codes in other Goddesses, so they may embody them.
I am receiving directives from Mother Gaia to create portals of Power all around the world, at various sacred sites. And, She wants me to start with an inaugural ceremony at Mount Shasta!
I'm only taking a limited number of Goddesses with me.
Are YOU one of them?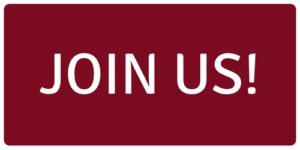 On January 31st, the day of the potent Super Blue Blood Moon Eclipse, I announced my big retreat news on Facebook Live, performed an activation that opened a portal for the Mount Shasta retreat, and turned on an amethyst generator at the base of Mount Shasta. During this activation, we were greeted by Beings of Light, welcoming us for our powerful work in July.
Can you imagine? Beings of Light are crossing their dimensions to join us at this Divine elevation of our planet, and they will bear witness to your initiation into your Power!
AND, I still have some spots left!
HERE'S WHAT WILL HAPPEN AT THE RETREAT:

YOU WILL MIDWIFE MOTHER GAIA'S GODDESS POWER CODE INTO THIS PLANET DURING MEDICINE CEREMONY FOR THE NEW EARTH

YOU WILL BE ACTIVATED INTO YOUR POWER

YOU WILL PICK UP YOUR GODDESS CODES AT MOUNT SHASTA

YOU WILL BATHE IN THE DETOXING MINERAL SPRINGS DURING OUR PRIVATE GROUP EXCURSION

YOU WILL GO TO SLEEP AND WAKE UP IN THE ENERGY VORTEX OF THE SACRED MOUNTAIN

YOU WILL BE LIFTED BY A COMMUNITY OF GODDESSES WHO ARE ALIGNED WITH THEIR ESSENCE

YOU WILL GO BACK HOME, AS AN EMPOWERED GODDESS, TO EXPLODE INTO MANIFESTING WHAT YOU DESIRE
Never has there been a retreat (until now) where participants get initiated into their Goddess Power, usher in the New Earth energy of the Goddess Power Consciousness, and witness Mother Gaia's activation into it! It is a true planetary awakening, and you get to be part of making it happen.
The is NEW New Earth energy we'll be working with, and it's going to be nothing like you've ever experienced before!
👉🏽👉🏽P.S. I know you're very busy, and there's a part of you that feels that you may not have enough time, energy, resources, or money to elevate yourself into the life you want right now. But, there is a REASON why you're being called to this. And, if there's anything I've learned in my years as a LightWorker, is that there's NO SUCH THING as coincidence. If your Heart, or Gaia, is calling you forth, it is time to heed the calling of your I AM presence, to transform into your Power, and to be who you were born on this planet to be!
P.P.S. If you're fired up about getting to your next level of consciousness, and being part of this movement to activate the Goddess Power on our planet, REGISTER BY BOOKING YOUR CALL HERE, and my team and I will give you all the details, and get you on board to your transformation!