Our Latest Work
Take a look at some of our recent projects.
Our Services
A little about what we do.
Many Lightworkers have usually played the role as healers and traditional practitioners, such as those who perform acupuncture, shamanic work, Reiki, spiritual guidance, crystal, and plant healing, for example. Sometimes these healers are also Wayshowers, Initiators of New Consciousness, Activators of New Earth Codes, Grid Keepers of the Earth, Gatekeepers of Sacred Sites, among other things. However, […]
Hello!
My name is Margarita Alcantara.
I am a Shamanista Medicine Woman, Activator for the New Code of Power, and a Keeper of the Blue Flame.
And, I help Spiritually Conscious Entrepreneurs who are Leaders of Light activate their Next Level of Power so they can make the impact they deeply want to see in the world.
I do this by opening the door to the Source of True Power to clear artificial power and unify Earth into Light.
I am an awakened Sirian/Blue Avian/Lyran/Martian Starseed on mission to awaken humanity and elevate the consciousness of the planet.
I've been running my healing private practice as a Licensed Acupuncturist and Reiki Master/Teacher for 12 years, enjoying life in New York City with my Twin Flame, running my virtual business and traveling around the world, and opening portals of power in ceremony at sacred sites on Gaia.
If you're ready to claim and activate your True Power, so you can live life on purpose and heal the Earth, I'm your guide on your journey.
Much love, light, and power,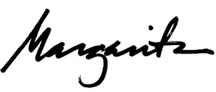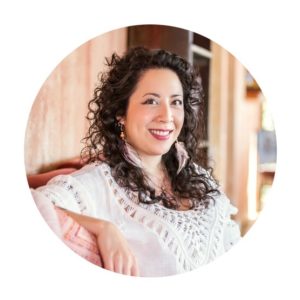 Margarita Alcantara is Activator of the New Code of Power, activating the power codes in others, as well as portals of power on Mother Earth. She does this by opening the door to the source of true Power, to clear artificial power and unify Earth into Light. She is an embodiment of Mother Gaia, Conduit Between the Star Nation and Mother Gaia, and Chakra Expert. Her worldwide Global Activations create personal and planetary transformation. As a Licensed Acupuncturist, Reiki Master/Teacher, and Medicine Woman, she helps her patients awaken into their spiritual badassery at her private practice in NYC. In her weekly Monday FaceBook and Instagram show, "Rise Up With Margarita", Margarita leads the Lightworker community to the next level of their Power. She is a #1 Bestselling Author, contributing writer to The Huffington Post, mindbodygreen, and Elephant Journal. Her book, Chakra Healing, was published by Althea Press.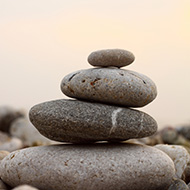 Madhu, Bronx, NY
Margarita has been treating me for asthma and allergies. She is a gifted healer with the unique ability to explore beneath the surface and address what's really going on. She takes time to explain the Chinese medicine principles behind her needling work and brings in other modalities like massage, yoga, visualization, nutrition and reiki. Margarita has a soft touch, a joyful sense of humor and the expertise to help you heal. She's been my partner in healing these past months and I highly recommend her.
Madhu, Bronx, NY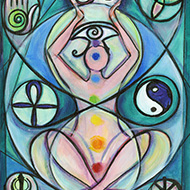 Chad, Brooklyn, NY
I went to Margarita for help with a painful wrist injury when I had exhausted all other avenues. I had very little knowledge of acupuncture as well as other forms of Eastern medicine prior to our first session, but was open to the experience. The partnership Margarita and I have formed through the healing process has exceeded my wildest expectations. She shows true care for her patients in the way she works to get to know you in order to customize each session to your individual needs. I came to her for help with my wrist, but have gotten a lot more than that, leaving me looking forward to each coming session. If you are new to acupuncture or looking for a new provider, the first person I would visit is Margarita.
Chad, Brooklyn, NY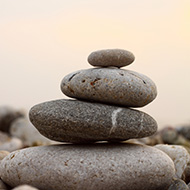 Jodi, Bronx, NY
I haven't felt so at ease in a very long time. I feel like my batteries have been recharged… I'm now ready to face things with a clear mind without being entangled in emotions. Thank you for giving me the tools to face any challenges through self-love and crystals.
Jodi, Bronx, NY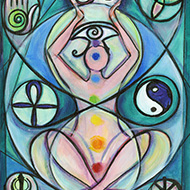 Deigo, Brooklyn, NY
I started practicing marital arts and my body went through a natural painful readjustment of its structure. Margarita put me back together and in line with myself. I was able to continue my martial arts practice without the initial pains, and focus more on learning the discipline. Due to stressful situations in my life, from time to time I need some readjustments, mostly related to my energy and involving my liver and kidneys. A couple of sessions with Margarita and I'm back on track again.
Deigo, Brooklyn, NY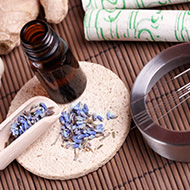 Maisaa, New York, NY
I have been experiencing serious back pain. I was reluctant to see a chiropractor and decided to try acupuncture. I have had acupuncture in the past, but the sessions with Margarita are different, and by far the best. My weekly acupuncture/reiki sessions have become central for my well being. Not only do they immediately alleviate the back ache, they have also provided me with an inner well being and balance that keep me going all week. I am very grateful that I came across Margarita. Her treatments seem to just be magic. I strongly recommend her.
Maisaa, New York, NY