Our Latest Work
Take a look at some of our recent projects.
Our Services
A little about what we do.
Many Lightworkers have usually played the role as healers and traditional practitioners, such as those who perform acupuncture, shamanic work, Reiki, spiritual guidance, crystal, and plant healing, for example. Sometimes these healers are also Wayshowers, Initiators of New Consciousness, Activators of New Earth Codes, Grid Keepers of the Earth, Gatekeepers of Sacred Sites, among other things. However, […]
Hello!
My name is Margarita Alcantara.
I am a Shamanista Medicine Woman, Activator for the New Code of Power, and a Keeper of the Blue Flame.
I help New Earth Leaders activate light & empowerment for the planet & build epic businesses through Power Activation & Mentorship.
I do this by opening the door to the Source of True Power to clear artificial power and unify Earth into Light.
I am an awakened Sirian/Blue Avian/Lyran/Martian Starseed on mission to awaken humanity and elevate the consciousness of the planet.
I've been running my healing private practice as a Licensed Acupuncturist and Reiki Master/Teacher for 13 years, enjoying life in New York City with my Twin Flame, running my virtual business and traveling around the world, and opening portals of power in ceremony at sacred sites on Gaia.
If you're ready to claim and activate your True Power, so you can live life on purpose and heal the Earth, I'm your guide on your journey.
Much love, light, and power,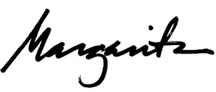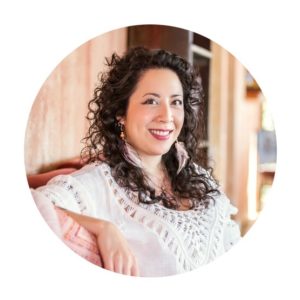 Margarita Alcantara is Activator of the New Code of Power, activating the power codes in others, as well as portals of power on Mother Earth. She does this by opening the door to the source of true Power, to clear artificial power and unify Earth into Light. She is an embodiment of Mother Gaia, Conduit Between the Star Nation and Mother Gaia, and Chakra Expert. Her worldwide Global Activations create personal and planetary transformation. As a Licensed Acupuncturist, Reiki Master/Teacher, and Medicine Woman, she helps her patients awaken into their spiritual badassery at her private practice in NYC. In her weekly Monday FaceBook and Instagram show, "Rise Up With Margarita", Margarita leads the Lightworker community to the next level of their Power. She is a #1 Bestselling Author, contributing writer to The Huffington Post, mindbodygreen, and Elephant Journal. Her book, Chakra Healing, was published by Althea Press.
[sp_testimonial id="7243"]