When I set out to learn Reiki in 2005 (check out my post, "From Hawaii to Queens: My Reiki Journey Towards Healing"), I was doing so purely to heal my heart, and because I was guided to by a Hawai'ian kahuna/shaman, who informed me that this was my next step in life. Little did I know that not only would it help align me further with my self-love, but that it would put me smack dab in the middle of my greatest purpose in life – to be a conduit of healing for others, through helping them reconnect and align with their spirit, heart, and body.
Years later, Reiki continues to be a big component of my regular self-care. And, for the past couple of years, it's been part of  my offerings in my private practice, as well.
Acupuncture seems to finally be getting the recognition it deserves. Many insurances recognize it as a viable and effective method of powerful healing, and so are including Acupuncture benefits in their plans. There are also studies that have measured the benefits of Acupuncture.
Reiki, however, has not yet enjoyed similar acknowledgement, even though its effects on shifting energy levels in the body has been measured scientifically, and is also a highly effective modality for healing. I think this is due to the fact that not as many people know about it, or what it can achieve when it comes to healing, and so it seems rather nebulous and mysterious to the greater public.
Coming In For A Reiki Session
For the quick low-down on the history of Reiki, as well as some general info on what it can do towards proactive healing, you can check out my Reiki FAQ's. But, since you clicked on this post, you obviously would like to learn a bit more, and have a deeper understanding about what it's like to experience a Reiki treatment!
I can't speak for all Reiki practitioners. Because, just like people, we're all different; and, therefore, have different styles. So, I will just speak from my own personal experience.
When a person usually asks about having a Reiki treatment, I already know that they are searching for deep knowing. Mostly of themselves. They have usually started their healing journey, are looking to reconnect with their heart, and are ready to address their spirit in some capacity.
Once and a while, there is the person who doesn't really know anything about Reiki, and is just coming because their friend told them that it might be helpful for whatever they're going through, and so they've come to try it out.
Even if you haven't checked out retreats in Machu Picchu or haven't done drumming circles, that doesn't mean that you're not ready to heal in your own personal way! I mention this caveat because it seems that when people think of going on a spiritual journey, they think that means they need to go off to some far away land in order to tap into it, or shack up with a guru ala "Karate Kid" and do some serious "wax on, wax off". Although sacred places on Earth definitely have an impact on heightening our spiritual being, there are many ways to access our spiritual journey in the middle of the concrete jungle! And, one way to do this is to through Reiki.
Connecting Before The Session
When someone comes in for Reiki, we chat about what brought them in the first place. I like to give a full hour to an hour and a half for initial sessions, because I often find that, just as with Acupuncture, people may enter with a specific chief complaint in mind. Then later, we discover that there is something more greatly rooted at the core of the health issue. The freedom this extra time gives is often invaluable, I find.
I give a brief rundown of what Reiki is, and how it can help them in their particular situation, explain how the session will be conducted, what to expect to feel during the treatment, and what they may expect to feel after it.
You may ask, "What do people usually come in to have Reiki for?" The answer is as varied as the ways it heals.
Sometimes people come in simply because they want to do healing work, but have a needle phobia towards Acupuncture. At other times, it's because they've done research, through word of mouth, or in their wellness journey, that Reiki would be a perfect fit for them, or that they are at least coming in with open heart to see how it can help them. Sometimes people come in wanting relief from stress, anxiety, feeling ungrounded, scattered, devastated, broken, or disconnected. Or, they may actually come in with physical pain, such as back pain, but, somewhere within, they know its genesis isn't on a physical level.
Sometimes, if they are already familiar with Reiki, they are looking for the energetic insight a session provides. When I'm talking "energetic insight", I mean that, during a session, I may get information about the person's health concern, simply by asking their body specific questions during their treatment. They know that Reiki sessions may often result in getting some feedback about what's going on in their lives and in their bodies, whether it be about their specific issue they're trying to address, to what chakras are involved, and what they can do to support certain chakras in the future. At times, I may pick up that the health concern may be connected to unresolved past life issues. Every person, and their needs, is different. And so, what I pick up on, is different for each person.
Reiki In Action
After our chat, my Reiki patient hops onto the massage table, and I begin the Reiki session.
Before the physical part of the session begins, I invoke the Universe that I may be a clear channel for Reiki energy. I will also call forth Spirit Guides (mine and my patient's) to assist, I create a safe space, set the intention that the session will be for the greatest good of everyone involved, and that we're all protected during the treatment. Creating this kind of space for energy work is important.
I then draw my Reiki symbols, and begin with the gentle hands-on/hands-off touch, starting at the head and ending at the toes, clearing out energetic debris in each chakra, or energy center, as I go along. Sessions are often silent, unless I pick something up that needs to be addressed right away, or if the patient needs to express something.
Some patients may feel warmth coming from my hands, a pulsing, or slight energy sensation while the Reiki treatment is in progress. Patients often just allow their minds to empty during the session, others take naps during it. Either way, the universal energy that is being channeled to them for their greatest benefit is flowing towards them and through them, conscious or not. Sometimes the reason a person may nap during a session, other than having an intense work day, is because they need their consciousness to shut off in order to receive their energetic download.
When there is energy we no longer need, or is no longer in service to us, we need to release it. During a Reiki session, energy is released through the body, usually through the hands or the feet, so there may be twitching in these areas as the energy releases. Usually, the patient and I will feel the release happening. On my end, I can usually feel it starting to surface from deep within the body, that something is about to release.
Another form of release, if this is the way the patient needs to release it, is through tears or emotion. If the emotions are ready to come out, they surface to be healed. At other times, the healing is just in getting the person to feel their emotions, so that, in either in a future session, or just through daily living, they are able to release what no longer serves them in their own time.
Recognition And Feedback
Once I tap the person on their shoulder to signify the end of their Reiki treatment, that's when we check in with each other, to see if they experienced any feedback, and I also get to share what I've picked up during the session.
They may relate certain physical sensations, such as heaviness or energy movement, or mention parts of their bodies that relaxed or released.
If they're more visually-oriented, they may mention visions or colors they saw during their time on the table (these will often correspond to certain chakras). If they're audibly-oriented, they may hear guidance. There have been times when patients, who are very perceptive, feel their Spirit Guides or Ancestors helping during the session (they often do!)
Guidance can come in the form of whatever "clair-" the patient may lean towards – clairvoyance (getting your higher guidance through seeing), clairaudience (getting your higher guidance through hearing), clairsentience (getting your higher guidance through feeling certain emotional input, physical feelings, or gut feelings), and clairognizance (getting your higher guidance through simply knowing). By the way, we all have one, or more of each of these abilities, it just depends whether or not you develop, or are open to, them.
When I share my feedback that I picked up during the session, it can be about the health concern at hand, the root of what may be causing the discomfort, which chakra is involved, and if certain chakras are effecting another. During the session, I keep myself open to what needs to come through. Sometimes one "clair" ability may perk up. At other times, I will get information from more than one. Even if the input/feedback may make no sense to me, I share it with the patient, since it's being shown for a reason. Oftentimes, it means something to them, or is relevant to their healing in some way. Sometimes, the acknowledgement or validation of the guidance they're receiving is all the acknowledgement they needed at the time. Sometimes, the information is something they need to chew on and digest.
Chakras are cleared of energetic debris, old energies are addressed and released, Spirit is grounded, and the mind is clearer.
I've come to call Reiki a "soul massage". Because, when I experience a Reiki session, it feels like my soul is being massaged of its kinks!
Continuing To Rebalance
After a Reiki session, I often encourage my patients to drink a lot of water, to assist the body's release of toxins as it rebalances. For this same reason, I also mention that they honor their body's need to take an extra nap if they need it.
Have you ever experienced Reiki?
If so, what did it help you acknowledge within yourself?
In light,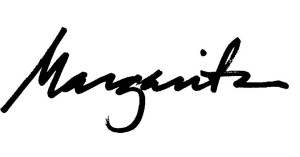 Copyright © 2014 by Alcantara Acupuncture & Healing Arts. All rights reserved. You may quote, copy, translate and link to this article, in its entirety, on free, non-donation based websites only, as long as you include the author name and a working link back to this website. All other uses are strictly prohibited.
All information on this website is my own opinion, and not to be taken as medical advice. Reliance on any information provided on this website is solely at your own risk. Please refer to your medical practitioner before making any medical decisions.