Acupuncture and Reiki are both powerful energetic healing modalities, but they are totally unrelated to each other. The reason why I'm bringing the two into this blog post, is because I am both a Licensed Acupuncturist and Certified Reiki Master/Teacher practitioner, so relating to both is kinda my thing!
When you're in physical, emotional, or spiritual pain, finding a wonderful healer can be a task, to say the least.
Before I entered the modalities I now love and practice, I had my own journey looking for healers to help me address my issues, which were mostly on the emotional rebalancing tip. I learned about various spiritual practices, visited shamans, elders, and various other healers (and I say other healers, because elders are healers, too, of their lineage, depending on who you talk to).
I gathered my initial strength from my ancestral blood. And, since I'm a mixed blood healer, with at least four different cultures to draw from, that's drawing from a lot of root love!
I collected, and read, many books on indigenous cultures, healing modalities, herbs, and approaches. Alchemy was on my brain, even though I couldn't make sense of it at the time!
As well-read as I became, I was still in the dark about how to find healers in my area whom I could trust to help me, as well as be effective at helping me address my issues. Back then, I just went with my gut, and followed my heart. It was a journey I was willing to travel, which reaped its ultimate rewards!
But, how does one find quality healthcare and healing when you don't have the luxury, or the time, to do a full-on spiritual journey?
Here are a few things to look for in an Acupuncturist or Reiki practitioner:
Make sure you find a Licensed Acupuncturist, or L.Ac. This may sound obvious to some. But, there are Licensed Acupuncturists, and then there are Certified Acupuncturists (such as physicians, chiropractors, or dentists, also known as "medical acupuncturists"). Licensed Acupuncturists complete an average of 2,700 hours of comprehensive training in Chinese Medicine, Acupuncture, oriental medicine theory, anatomy and physiology, nutrition, and Western Diseases, resulting in a Master's Degree from a nationally-accredited school or college of acupuncture. They are also required to complete hundreds of hours of clinical experience, and see at least 250 patients before licensure. They must pass the national certification exam in acupuncture in order to become licensed, and are required to do regular continuing education to maintain their licensure. Certified acupuncturists, on the other hand, complete about 100-300 hours of training, which is often comprised of home study, video-tape lectures, or weekend programs. They have minimal clinical experience, to no experience, treating patients before certification, are not required to complete the national certification exam to prove acupuncture competency, and are not required to complete continuing education courses. I can't tell you how many horror stories I've heard from patients who've visited me after having a medical acupuncture treatment, or a "dry needling" treatment from a physical therapist (otherwise known as trigger point needling). What it comes down to is this – do you want someone who's focused at least 4 years of their lives (in my case, it was 7 years, since I preferred to work while going to school) on understanding the physical, emotional, and spiritual energetics of the body, meridians, and healing of a medicine that's been around for at least 2,000 years, or do you want someone who's dabbled in it?
Similarly, make sure you find a Certified Reiki Practitioner. Reiki is an energy healing system that is a hands-on/hands-off placement of hands, where the practitioner acts as a conduit for Universal Energy to flow to the patient, for optimal rebalancing of the energy centers, or chakras (check out my Reiki FAQ's or my MindBodyGreen article, "Reiki 101: What Is It & Will I Love It?", for more info on Reiki). Energy healing modalities have been around since the dawn of time, but knowing what lineage the Reiki practitioner may come from is important. There aren't as many quantitive aspects to Certified Reiki practitioners as Licensed Acupuncturists; and, therefore, it is sometimes more difficult to gauge what kind of Reiki practitioner you need to find. Because of this, it may be harder to find a Reiki practitioner with whom you feel comfortable with. There are a few lineages of Reiki, some of them having their own levels of attunement. However, in general, there are 4 levels (give or take, depending on the lineage) – Levels I-III, and Master/Teacher level. Reiki works with symbols, which are like keys to the higher mind or consciousness, and each one has a specific purpose. During a level of attunement, the practitioner is given one, or more, of these symbols, by the Reiki Master/Teacher (and these symbols are only activated during an attunement). From there, the practitioner can use that given symbol(s) to channel Reiki energy. So, ask your prospective Reiki practitioner what level they have completed, because it will give you an idea of where they're at. I recommend only seeing a Reiki practitioner who's at least Level II, since during Level I, practitioners are still learning how to get familiar with energy, including their own. It may also be helpful to find out how long they're been a practitioner, too.
Check out their reviews. Some Acupuncturists and Reiki practitioners include reviews on their websites (if they have one up). Others garner patient/client reviews through their online booking schedulers. Some also have Yelp pages that you can peruse (you can check out my Yelp page here). Another way of checking out reviews is through word of mouth. By reading, or hearing, feedback from people who have seen these practitioners, you get a first-hand gauge on whether or not these healers are for you. Things you want to find out about from their clients: their bedside manner (notice this is the first thing I mention – having a practitioner who's bedside manner you can't stand is a deal breaker for me!), their efficacy at what they do, where they're located, and if their fee schedule or insurance coverage (and if insurance is accepted) works for you.
Contact the practitioner to get a feel for them. Call them or email them, and find out what they're like to communicate with. Are they relating to the issues you want to have addressed? Do they have the kind of healing approach that you like?
Trust your gut. After you do your research, the last thing to do is trust your gut. And then, go with it!
What do you find essential in a good healthcare practitioner or healer?
Did your search prove fruitful for you? Let me know in the comments, below!
To your healing journey!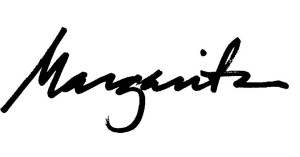 Copyright © 2014 by Alcantara Acupuncture & Healing Arts. All rights reserved. You may quote, copy, translate and link to this article, in its entirety, on free, non-donation based websites only, as long as you include the author name and a working link back to this website. All other uses are strictly prohibited.
All information on this website is my own opinion, and not to be taken as medical advice. Reliance on any information provided on this website is solely at your own risk. Please refer to your medical practitioner before making any medical decisions.