Happy Summer! Since Summer in Chinese Medicine is about the element of Fire, and Heart (which his all about connecting with ourselves and others in healthy ways of expression) is one of the main Fire element organs, we continue from our last blog post about speaking our truth to another form of communication – with our Spirit Guides.
We are always surrounded by beings of light who guide us. Some call them Spirit Guides, others may call them Angels or Ancestors. Sometimes Spirit Guides can be Ancestors (such as grandmothers or great-grandmothers watching over grandchildren/great-grandchildren, in certain cases).
For some of us, this may be obvious. But, for others, like myself, who was hard to get through to in my younger years, we may initially think that we are totally alone in this world, to fend for ourselves against the whims of a tyrannical Universe. Why do I say that with such conviction? Because, I truly believed that at one point in my life to be true!
But, just as much as I believed, at one point, that I was totally and utterly alone, there is no going back from what I now know to be true: that we are never alone.
Before you freak out and think how creepy that might be to never be alone, keep in mind that your Spirit Guides have better things to do than hang out and watch you do mundane, or extremely private, things, like brushing your teeth or going to the bathroom! What I mean here by never being alone is that, even though you may not physically see others around you, hence, the conclusion that you are all by yourself, you always have your "Team of Light" (TOL) ready to help you co-create your life, whenever you desire.
I tell you, once you realize you have beings of Light who only think the best for you, are on your side, patiently waiting to be of service, and are your personal cheerleaders, even when you feel like you can't fathom any more pain, the way you deal with sadness from then on will never be the same. Because, oftentimes sadness can take a life of its own, simply due to the fact that we feel we are powerless against it, or that we can't deal with it by ourselves. And the reality is, we never do.
If we take note of the guidance we receive, it's like getting 24/7 therapy!
Who are my Spirit Guides?
Every single one of us has at least a few Spirit Guides. We all have more than one. If we're able to access that still place within ourselves, through focusing on our breath, meditation, prayer, or anything where we can access our inner stillness, we can make the inquiry on who they are. You can set the intention that you want to get in touch with your Spirit Guides, to know their names, and to connect with them. And then stay open to what information you receive. At first, as you practice, it may feel a bit awkward, and you may not receive any information at first, but you just need to repeat this process until you become more at ease with it and are ready to receive feedback.
Their information is always available to you, and although you can access this personally on your downtime, you can also get assistance in identifying your Spirit Guides by seeing a healer, shaman, intuitive, or through an Akashic Records reading (the Akashic Records pertain to the vast universal database of your information as a being, containing information on present and past lives, etc.)
Personally, I've discovered that many of my Spirit Guides are ancestors of mine from generations past. It is particularly interesting being multiracial and having access to ancestral Spirit Guides of many lineages and cultures! It has been humbling to say the least.
Also keep in mind that Spirit Guides may not only come in human form, but in the form of a spirit animal, as well.
How do I get in contact with them?
Our Spirit Guides are always around us, guiding us, but we need to "activate" this connection into a more intentional one by asking them to participate or to give us guidance on a particular question or situation. When we do this, we directly engage ourselves with their energy, and can more easily assess what kind of guidance we're receiving.
You do this by simply asking them for their help and/or protection. You can ask for their help for small things, or more profound ones. You can ask them to help guide you to towards next steps when you're trying to figure out what to do next about your career, with a difficult person or relative, with financial matters, or in times of emotional distress. You can also ask them for help for smaller things like helping you find a parking space. Yes, really! When I was first learning about how to connect with my spirit guides, literature I'd read suggested I could ask them for help with parking. I remember thinking how ridiculous that sounded, and that it sounded like a waste of time to ask my Spirit Guides for such a mundane request. But, as I started getting acclimated to what you could ask your spirit guides help for, I soon realized that your spirit guides are there to help with the big things, as well as the small things. Since I live in New York City, and don't need a car to get around, I've never tested the parking space request. But, I have asked my Spirit Guides to help me find a cab when I'm in a pinch! (Successfully, I might add, even during rush hour.)
But, more often than not, I ask their assistance when trying to make important decisions, to help me weigh options, or to choose what's best for my highest good.
Before you ask your question, make sure that you first tap into that inner space where you are calm, and not operating from a place of fear. Even if you are experiencing fear in that moment, you can always access that inner sanctum, even if momentarily. It is in this space that you can best assess your feedback, which is why this is also an ideal space to seek guidance from.
You can ask open-ended questions, or yes/no questions. Good ways to phrase your questions/requests would be:
"Should I proceed with this business deal?"
"Is this option the right choice for me?"
"I'm in such pain. What should I do?"
"Please show me how to best heal my heart for my highest good."
Another way to access your Spirit Guides, especially if you keep a journal or like to write, is to do some free form writing. Some call this automatic writing, where you write down your question, and then keep writing until you receive the information on the paper.
You can also try out one of the many guided meditations to help you contact your spirit guides. There are many recordings that can be accessed on the web, simply by googling "Spirit Guides meditations". There are even YouTube videos out there that can help guide you if you feel you could use the verbal cues.
Your Spirit Guides are often also present when you receive Reiki healing sessions, since they are invited into your healing session to assist with the treatment (check out my blog post, "What To Expect During A Reiki Treatment", on how that happens). I often receive information from a patient's Spirit Guides during a Reiki treatment, or they make their presence known. They may either assist with the healing energy flow on another part of the patient's body; or, in my case, I'll receive information through seeing, hearing, feeling certain emotions that don't belong to me, or by a sense of knowing. All practitioners have their own style, as well as their own ways of receiving information, and if the information is made known to me during the session, that patient's Spirit Guides have made it a point for me to relay what is being communicated.
In fact, I've had many the delight of performing Reiki on one of my cousins. Near the end of a recent session, as I was closing it up, I saw our grandmother (who's passed) standing beside her. She seemed concerned about my cousin's welfare (which makes sense since my cousin is currently re-evaluating many aspects of her life right now), and I sensed a certain sense of duty that she make sure she would be ok. What was funny to me was that she was not worried about me, and so did not seem very involved in overt loving gestures my way (as she was in life). Her focus was entirely on my cousin, in a very loving, doting way. In this case, one of my cousin's spirit guides is our Lola/Grandmother.
Also, just because someone in your ancestry may be around, doesn't necessarily make them a Spirit Guide. In my cousin's case, and as with most cases when doing a Reiki session, there is a definite difference in feeling that I pick up as a Reiki practitioner when there is a Spirit Guide assisting in the session, vs. a loved one who's just dropping by.
How do I know when I am receiving guidance from my Spirit Guides, or if it's my Ego speaking?
This can be tricky to discern, at first. Especially if you are experiencing a really challenging situation, and are unable to access your inner state of calm when seeking to hear back from your Spirit Guides. The reason being is that when you are operating from a place of fear, it is oftentimes your Ego, or critical voice, that comes to answer your question, not the deep knowing of your Spirit Guides. So, how can you tell the difference?
Your Spirit Guides will speak with a knowing. You feel it calmly in your body. The voice does not sound, or feel, stressed or anxious. It can often be soft. But, it just feels right. Like truth. It's a calm knowing. It's loving and firm.
When your Ego responds, however, it will be judgmental, loud, maybe even obnoxious. This is when you may hear things like, "Why did you do that?" "This is what happens when you do such and such." "That was terrible!" And there's always a sense of urgency, of dis-ease. This voice is not calm.
As you can see, there's a difference between hearing feedback from your Spirit Guides vs. your Ego. It gets easier as you practice, and soon, you'll be able to make it out without putting a lot of thought into the process of it.
What are signs that my Spirit Guides are trying to connect with me?
When you ask for signs or answers from your Spirit Guides, depending on how you tend to receive information (through sight, sound, knowing, or gut feeling/emotion), you will get answers in ways that mean the most to you. Answers may be immediately felt/heard/seen/known. At other times, it will come in other ways.
One common way answers may come is in the form of a song. Particularly, a certain lyric or line that may repeat over and over in your head.
To any other person, it may make no sense. But, to you, this particular song, and that particular lyric, holds a lot of meaning to the situation at hand that you're asking guidance about.
Sometimes, you'll see repeating numbers. Like 1:11, 333, or 999. In numerology, repeated numbers hold meaning. You can look up "Angel Numbers" and find easy information on how to decipher these. For instance, if you always just happen to catch the clock when it reads 1:11am/pm, that can be a sign from your TOL that you are able to manifest things very easily right now, and to be aware of what kinds of thoughts you're putting out to manifest.
You may also see it in your surroundings. For example, if you're taking a walk, after asking your Spirit Guides for guidance on a matter, notice what pops out to you. You may notice a certain animal that reminds you of someone/something, a billboard you may pass may speak to you. Being mindful of your surroundings after asking for guidance helps you see what signs you may be getting.
How do I make my connection with my Spirit Guides stronger?
Simply put, follow the guidance that you get. Even if it doesn't make sense to you. Sometimes it may not seem relevant to you in the present time, because not enough has transpired for you to know all the facts. By following the guidance you're given, you grow the strength of your connection with your Spirit Guides (as well as your intuition). And, as your connection grows stronger, the more in touch with yourself you become. It becomes a self-perpetuating cycle of guidance and awareness!
What are your favorite techniques for connecting with your spirit guides?
I'd love to know in the comments below!
In the light of guidance,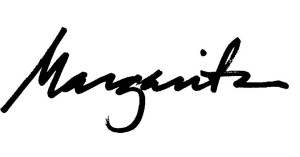 Copyright © 2014 by Alcantara Acupuncture & Healing Arts. All rights reserved. You may quote, copy, translate and link to this article, in its entirety, on free, non-donation based websites only, as long as you include the author name and a working link back to this website. All other uses are strictly prohibited.