I have always been a crafty gal at heart.
So, when I had the chance to buy the heavy, old-school Corningware Crockpot for $19 from a young woman who was moving out of her Manhattan apartment 10 years ago, I jumped at the chance to get my crockpot-ery on! I envisioned creating many stews and culinary masterpieces in my kitchen.
Unfortunately, it ended up just collecting dust in the crevices of my pantry for a few years.
One day, as I was going through a Spring Cleaning, I dusted it off, and decided to try my hand at using it for the first time.
I'm so glad I did! And, it's now one of my go-to's when I want a healthy, easy, and economic way to make a gigantic vat of nourishment that can last for days.
Here are only some of the reasons why cooking in a crockpot (aka slow cooker) rocks my socks:
It makes it easy to eat healthy. Grab some produce (and some meats) from your local Farmers Market, which are often locally grown, fresh, organic, supports our local farmers, and are way cheaper than buying at Whole Foods. And, since you are the one choosing what ingredients to include, you can avoid adding the massive amounts of salt that is hidden in many restaurant and delivery foods, as well as avoid any food triggers and allergens that you and your family may be sensitive to.
It saves you money. If you ever wanted to create a veggie stew, you could fill a big crockpot with bunches of Famers Market veggies that would likely cost you less than $10. Not only can you easily fill a large crockpot with cheap and healthy ingredients, but doing so saves you money, since one crockpot dish can last you about a week if you're one person, or 4-5 days if someone else is sharing it with you. Considering that a Seamless delivery meal can often cost you more than $10 a pop (at least in New York City, anyways), you save tons of moola per week on meals alone.
It's an easy option for those of us short on time and patience, but who are not willing to sacrifice good nutrition. I will not pretend that I have the willpower of a saint when it comes to creating my meals. What I will let you in on is that I like things streamlined. So, anything that makes my life more efficient, and lets me multitask when I need to, is a thumbs up in my book! Just a few minutes of ingredient preparation, cover and cook it on high or low for a few hours, and your yummy dish is done! And, while it's cooking, you can do all the other things that make you Superwoman.
Slow cooker dishes are great for the Spleen. Our Spleen, in Chinese Medicine, is in charge of the transformation and transportation of food nutrients in the body. When this channel is obstructed, the Spleen mechanism is compromised, which physically looks like: bloating and abdominal distention after eating, fatigue (especially after eating), constipation or diarrhea (or a fluctuation between the two), digestion issues such as IBS, Crohn's Disease, or acid reflux, feeling heavy in the limbs, bruising easily (because Spleen energy naturally contains and holds, a deficient Spleen is unable to hold the blood in the vessels), swelling in the joints (the Spleen energy is unable to hold fluid in the proper areas of the body), lack of appetite or heavy cravings (especially for sugar), and feeling heavy in the head. It is the Earth element in Chinese Medicine, as well as representative of the Yi (Intellect) aspect. When the Spleen is functioning normally, we feel grounded and our thoughts feel balanced. Conversely, when it's deficient, we feel ungrounded, and our thoughts are on overdrive (obsessive thoughts, anyone?) By using a slow cooker, we help the Spleen more easily break down our foods, but it's cooked so slowly, that it retains much of the nutrient value. Warm, cooked meals are great for the Spleen, and crockpots can make it happy!
Over the years, I've made various crockpot recipes, but the following are the ones I keep coming back to.
Although it's not listed here, you can easily make another nutritious dish called congee, which is a type of Chinese porridge, and is yummy and nutritious, especially when you put Chinese herbs in it like Huang Qi (Astragalus Root) and Gou Qi Zi (Goji Berries)! But, that's another post for another time.
Once you try one of these recipes, you'll see why they've become easy favorites for me.
The recipes I've listed here have meat in them. They are also gluten-free and dairy-free, because that's how I do (and also because gluten-free and dairy-free meals are great for the Spleen, and wonderful for the skin and complexion!) But, if you prefer a vegan option, you can forego the chicken and beef, and add extra root veggies (root veggies are very grounding, especially during Fall!)
Enjoy these 3 easy and nourishing slow cooker recipes that heal! I use organic and locally sourced ingredients whenever possible in my recipes.
Simple Crockpot Chicken Stew
Recipe adapted from Dan Mikesell of 101 Cooking For Two
Prep time: 30 minutes
Cook time: 4-8 hours
Ingredients
2 lbs. of skinless boneless chicken breast, trimmed and cut into 1″ cubes
1 large onion, sliced
5 medium carrots, cut into 1″ slices
2 medium sweet potatoes, cut into 3/4-1″ cubes
2 large parsnips, cut into 3/4-1″ cubes
5 large slices of fresh ginger, chopped
4 cups of vegetable broth (I used bouillon cubes dissolved into filtered, purified water)
Fresh rosemary sprigs
Himalayan salt, to taste
Freshly ground black pepper, to taste
Instructions
Prepare veggies.
Clean, trim, and cube chicken.
Place all ingredients into crockpot. For fresh rosemary, add by pinching the top of the rosemary sprig with one hand, and running your fingers down the stalk with the other. The leaves will pop right off into your stew! You can also chop the rosemary to release the essence into the brew, although slow cooker action will achieve that, as well.
Stir, and cook on low for 8-9 hours, or on high for 4-6 hours. I cooked mine on high for 6 hours, since I have a large crockpot. If you have a medium-sized crockpot, it won't need to be cooked as long.
Easy Crockpot Beef Stew
Adapted from the book Crazy About Crockery, by Penny E. Stone
Prep time: About 20 minutes
Cook time: 7-9 hours
Ingredients
2 lbs. stew beef, cubed
4 bay leaves
4 stalks celery, diced
2 onions, sliced
5 medium carrots, cut into 1″ slices
2 medium sweet potatoes, cut into 3/4-1″ cubes
2 large parsnips, cut into 3/4-1″ cubes
2 cans tomato soup (for those sensitive to nightshades, substitute with 4 cups of beef, chicken, or vegetable broth)
2 soup cans filtered, purified water (remove this item if you use the broth option)
Himalayan salt, to taste
Freshly ground black pepper, to taste
Instructions
Combine all ingredients into crockpot.
Stir to blend well.
Cover with lid and cook on low for 7-9 hours.
Remove bay leaves before serving.
Classic Crockpot Chicken Bone Broth
This is a version of recipe I'd previously posted, "Traditional Chicken Bone Broth: A Recipe To Build Qi And Blood For Immune Building, Fertility, And Postpartum". Bone broth seems to be all the rage, nowadays, and for good reason! It builds the Kidney jing/essence, which is helpful when we are rebuilding our immune system, recovering from postpartum, and boosting our fertility. You can make it on the stove, but here's a crockpot version you can enjoy, too!
Prep time: 15-20 minutes
Cook time: 6-9 hours
Ingredients
1 large onion, peeled and quartered
2 large carrots, coarsely chopped
3 ribs of celery, coarsely chopped
Several sprigs of fresh thyme
2-3 fresh bay leaves
Bones from at least one whole chicken, supplemented with 1 lb. chicken feet and several chicken heads, if desired. (You may also buy only the bony parts from the farmer – try for 2-3 lbs. of bones and feet for a very large pot of stock (8-10 quarts), or use one whole stewing hen. You may also use the carcass from a roasted chicken, or roast the raw chicken parts before using. Using heads will impart your stock with great benefits from the thyroid of the animal, and using feet will make your stock highly gelatinous and nutritious.) Make sure to chop up the chicken carcass to release the marrow into the broth during cooking.
2-4 tbsp. vinegar (approx. 1 tsp. per quart of water)
You can also include some Chinese Herbs – a good one to include is Gou Qi Zi/Goji Berries (which you can get in Chinatown or a local health food store, since they're so popular now they actually stick it in trail mix!).  This herb will help build blood and Yin, so it is a Liver/Kidney tonic.
Instructions
Combine all ingredients into crockpot.
Fill it with filtered, purified water, ideally covering the chicken and the veggies.
Stir to blend well.
Cover with lid and cook on low for 7-9 hours or on high for 6-8 hours.
Remove bay leaves before serving.
What is your favorite nourishing crockpot recipe, and why?
Please share your thoughts (& recipes!), below.
In deep Fall nourishment,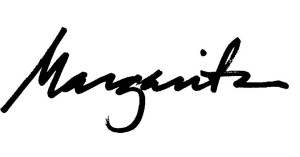 Copyright © 2015 by Alcantara Acupuncture & Healing Arts. All rights reserved. You may quote, copy, translate and link to this article, in its entirety, on free, non-donation based websites only, as long as you include the author name and a working link back to this website. All other uses are strictly prohibited.
All information on this website is my own opinion, and not to be taken as medical advice. Reliance on any information provided on this website is solely at your own risk. Please refer to your medical practitioner before making any medical decisions.