In the majority of my blog posts, and in my private practice, I always emphasize heart-centered healing. So, why the article on opening up the third eye? Because the ultimate healing takes place when you combine the love from the Heart Chakra with the wisdom of the Third Eye Chakra! Also, because, with the wildness of the energies as of late, I've noticed that many people have been neglecting their inner wisdom (to the point of even trying to shut it down), have found it elusive, or have been having a frustrating time trying to get in touch with it.
The Third Eye is your inner wisdom, also known as your intuition, which allows us to see the unseen past the physical world. This chakra connects us to the part of creation which is beyond science and physical manifestation.
This is especially useful to us, since many of us get way too caught up in what we physically see as reality. The truth is, our reality is often unseen. And, only by tapping into our inner wisdom, do we allow ourselves to be in touch with this greater cosmic connection. When you are in line with your Third Eye, you are able to discern reality from illusion, and you are most in touch with your psychic abilities, astral projection, Spirit connections, visions, and premonitions. Those who often reject the spiritual aspect of themselves are often afraid of their intuition.
Q. When do you know that your third eye is calling your attention?

A. You get a slight pressure on the area at the point between your brows. It'll feel like there's a thumb lightly pressing on it.
When this happens, this is a tell-tale sign that your intuition has something to say. Maybe you've been stewing over something for so long, that you've forgotten to consult the wisest being on the subject, yourself! Perhaps you've gotten into a juicy state of your meditation practice, and you can feel your third eye opening. Whichever way your Third Eye decides to speak and/or open up to you, it's a clear indication to take notice, and delve deeper to find out what it's got to say.
Some people may not understand why their Third Eye area may feel that pressure, or they fear what that may mean, so they shut it down. As in ignore it, or pretend it doesn't exist. Often, these people have powerful Third Eye wisdom, and somewhere deep within them, they know this; but, fear that it would make them "freakish" or change their life forever, if they were to own it. True, it may likely change their lives forever – for the better!
And, let's break that "freak" stereotype right now. The adage, "Isn't that just woo woo?" has become old hat, in my book!
It is not out there to be in touch with your gifts, it is out there not to be.
The truth is, when you are totally accessing all of your power, power we were all born with, you are totally tapping into your birthright.
And, don't think that you need to be a meditative guru or new age hotshot in order to access your inner wisdom with aplomb. All you need to access your intuition is the desire to connect with it.
Some may resist what their Third Eye has to say, out of fear that what information they may receive may be too much to handle. In fact, when your inner wisdom is ready to speak, you are receiving Universal confirmation that it's time for you to connect. And, it may be a bit presumptuous to assume that you know what's better for you, over what The Powers That Be are revealing to you!
When your Third Eye is ready to speak, you are already being supported by the Universe. This is your time to find out what your wisdom is trying to tell you. You are being supported by your Spirit Guides and your Team of Light. Call them to you for guidance and protection, as you explore this.
And, ignoring your Third Eye can be detrimental. If your wisdom tries to speak to you, and you continually ignore it, it can create mental problems later on down the road. So, suffice to say, it would be in your best interest to pay attention to what your body is trying to lovingly tell you!
Here are 5 ways to open up your Third Eye Chakra:
Create intention to connect with your Third Eye. This can be through your thoughts, or verbally saying something to the effect of, "I wish to connect with my Third Eye", or "I set the intention that I am connecting with my Third Eye". When you do so, envision an indigo sphere of light rotating and pulsing in the area between your eyebrows. Be gentle when trying this out at first, otherwise you may get a headache! If you do get one, it means you're either pushing too hard, too long, or are tired, and it's time to take a break and revisit the practice later. That's a lot of stimulation for an area that may have been previously unexplored. A few minutes is all you need, at first, and then you can build up to a longer practice. Because it is a practice! So, instead of looking to open your Third Eye overnight (which is possible, but not typical), it's better to cultivate a practice for it to unfold in its own perfect timing.
Regularly affirm your connection with your Third Eye with statements such as, "I trust the wisdom of my intuition", "I embrace my inner wisdom", or, "I am one with my inner wisdom". Use whatever phrasing resonates most for you, and feel the conviction when affirming your connection to your Third Eye. This is best done for only a few minutes at first. Later, you can incorporate it into your daily practice of whatever keeps you mindful, whether it be meditation, physical activity, etc.
Meditate with crystals and stones such as lapis lazuli, sodalite, indigo sapphire, amethyst, apophyllite, or opal. Anyone who knows me, knows I love crystals! I wear them daily, and have them all over my apartment, and even by my bedside. You can even make crystal tinctures to ingest their properties! When you work with crystals, make sure you cleanse them first by running sage smoke underneath it, with the intention of clearing the crystal for your desired intention (in this case, to enhance your Third Eye energy). You can place it over your Third Eye during meditation, as well. When you've done a lot of work with the crystal, and you can see the color get slightly darker or "dirtier", make sure to cleanse it once more. You may also meditate with it in your left hand, since the left side is your receiving side.
Allow your consciousness to drop into your body. When we're blocked from our Third Eye Chakra, we become overly analytical, and overthinking takes precedence. However, nothing can compare to the direct knowing we receive from our Third Eye. There's nothing like it. So, when you feel yourself getting too heady, bring your consciousness into your body, and reconnect from the Heart. Once you're in touch with your Center, you'll be able to more accurately be in touch with your inner wisdom once more.
Ditch the fluoride. Fluoride calcifies the pineal gland, a pea-sized pinecone-shaped endocrine gland in the brain that secretes melatonin when we sleep at night. The pineal gland is also our mind's Third Eye. Switching to a non-fluoride toothpaste would be best; but if you choose to use a fluoride toothpaste, make sure to not ingest it. Our water has been treated with fluoride, as well. Why? Conspiracy theorists say it's because the government is well aware of the fact that fluoride deadens the pineal gland, and would thus keep us as sedated as possible. Whatever the case may be, fluoride is commonly found in our water, and if we want healthy pineal glands, we need a water filtration system that filters fluoride from our water supply. There are a few water purification and filtration systems that accomplish this. Another option is to drink spring water. Foods that decalcify the pineal gland include: organic blue ice skate fish oil (with includes "Activator X" discovered by Weston Price), MSM, raw chocolate, garlic, raw apple cider vinegar, oregano oil, neem extract, and tamarind.
Do you have a favorite way to connect with your Third Eye?
What techniques have worked best for you?
Please share in the comments, below.
Honoring your inner wisdom,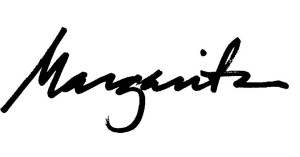 At Alcantara Acupuncture & Healing Arts…
In the next few weeks, you'll be able to book your appointments conveniently, online! You'll be able to book directly by clicking the "Book now!" button on my website, and in my newsletters. This way, it'll be easier to get your wellness on! Keep your eyes peeled.
Copyright © 2014 by Alcantara Acupuncture & Healing Arts. All rights reserved. You may quote, copy, translate and link to this article, in its entirety, on free, non-donation based websites only, as long as you include the author name and a working link back to this website. All other uses are strictly prohibited.