When I was in undergrad, I did many reckless things. Sometimes I ended up getting the wind knocked out of me, as a result.
The Wipeout
One day in point: I was skiing at Seven Springs, practicing my mogul-hopping, which I got pretty good at pretty quickly. There was a split second when I thought I was going way too fast. And, in the split second of doubt, I missed my footing, and twirled around in the air for what seemed to be forever. When I finally landed on my tummy, wind knocked out of me, the weight of the skis bent my knees, and whipped my feet to the sides of my thighs. And my knees, normally flexible, made a popping sound, like something was broken. The pain was excruciating. They had to ski me down the hill to examine me. Little did I know that I'd just suffered an ACL tear in my right knee. Frankly, it just felt like both my knees had been broken! The ACL, or anterior cruciate ligament, is a bundle of collagen in the knee, just over an inch in length, and half an inch wide. For such a tiny ligament, it packs a punch when it's torn! It's also incredibly destabilizing. According to Neal Gabler's Grantland article about ACL tears, entitled, "The Nastiest Injury in Sports", he explained: "But here is the thing about ACL tears: They're not just another injury. They are the Godzilla of injuries. They are painful beyond tolerance, they take eons to rehab, and they always leave a lingering doubt in the athlete's mind that he will ever be whole again. An ACL tear tests one's mettle. An ACL tear goes to the very heart of resilience and mental toughness. An ACL tear is the standard against which the athlete himself measures his determination. An ACL tear is the absolute limit." The article, written only a few months ago, went on to say that ACL tears are on the rise. However, I'd already experienced mine almost twenty years ago!
My ACL Reconstruction With A Cadaver Ligament
I ended up getting an ACL reconstruction. The reason being, that when they went in to reattach the ligament, they found that it had somehow disintegrated and left my body. Evidently, my body does not play! It will get rid of what no longer serves me. So, I received a cadaver ligament during my reconstruction surgery. The doctor who performed the surgery was the surgeon for the Pittsburgh Steelers at the time (I was getting the surgery performed where my parents lived, and where I'd grown up as a child, in Pittsburgh, PA). The type of surgery I received involved the use of 4 incision sites, where they inserted mini surgery tools, and worked the site like knitting needles. When they were done with me, the scars were minimal, with only a 5th slightly longer stitch at my medial knee, near an acupuncture point called Spleen 9, where they'd inserted the cadaver ligament, and secured it with a screw. I remember that, during that time, my minimally invasive surgery was cutting edge and considered "cosmetic". Since, up until that time, they'd dealt with ACL repairs by cutting open the entire knee, and stapling it shut when the surgery was completed.
Painful Rehab… Ahoy!
After that, it was for many weeks that I was set up in bed, hooked up to a machine that constantly bent my internally scarred and traumatized knee into flexion, over and over, to break up the scarred tissue, and begin the rehab. With each couple of days, the flexion was increased, bringing on a new exquisite type of pain each time. It was just as fun as it sounds! Then came the physical therapy, which I started in Pittsburgh, and then continued, and completed, back home in New York City. Having a background as a dancer came in handy, since I was used to the physical discipline I needed to move forward with rehab. I must admit that when my skiing accident happened, right in the middle of my dreams of becoming a dancer, I was crushed to consider that I could never dance again, or that a possible professional career as a dancer in NYC would be dashed. Little did I know that I would be able to dance again, though, now writing this article as a practicing Licensed Acupuncturist, I obviously found my true calling!
The Magic Of Acupuncture
I then started to live life again with my somewhat bionic knee. I ended up continuing my love of dance, branching out from classical ballet, jazz, tap, and folk Filipino dances, into Haitian and African, and more recently, salsa and zumba. But, by the time I began to re-enjoy my dance, and as years passed, I started to understand the common remark made by people with bad joints – that they could feel it was about to rain soon, due to their sore joints. I could share the realization, because my knee was becoming a barometer, of sorts. Fortunately for me, I had already started getting my Masters of Science in Acupuncture at Pacific College of Oriental Medicine-NY (PCOM), and the school's low-cost clinic was open to the community-at-large, so I took full advantage of its offerings. One day, I went to the next available intern in the clinic (as students, we do our rounds as observers, then assistants, then finally, interns). I then met a new intern, Deatra. I swear there were birds singing in the air and tying organza ribbons behind her, she seemed so magical with her warm smile! Dramatics aside, I had a really good feeling about the session that was about to go down. I told her that my knee was sore, which had gotten worse with the damp weather that was outside. She then assessed my tongue and pulse, and then, put a few needles into my knee. For whatever reason, at that time, although I strongly believed in acupuncture (after all, I was going to school for it!), I had rarely received acupuncture treatments. Much less on my knee. By the end of my session, the soreness was gone, and my knee much more limber and infused with fresh blood coursing through through its veins! I never saw Deatra again, perhaps because her shifts were completed and she had graduated, but I was forever grateful for that session. Not only did it renew my knee, but it solidified any doubts I may have had that I was on my correct path as an acupuncturist.
I Live To Serve
Now, I get to treat patients in my office for their aches and pains, of body, mind, and spirit (because they are all connected). And, I am grateful to provide relief by interacting with their body's meridian channels, stimulating their inner healer to promote ease and flow in the joints. Imagine the joy I have when I treat a patient's avascular necrosis of the knee (essentially, blood flow is no longer nourishing his knee, and tissues are dying), and after a few treatments, I no longer see him, due to the fact that his knee has been feeling great! Now, I don't know if my patients see birds singing in the air behind me, as I'd envisioned when I'd visited the intern, Deatra. But, as long as they leave feeling better than when they came in, that is enough magic for me!
Did you ever have a knee injury? If so, how did you manage your pain? Let me know in the comments, below!
May you be enjoying ease and flow,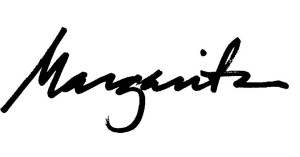 New Online Scheduling To Be Launched!
I've hinted at it before, but I'll finally be launching my online scheduling sometime next week! You will now be able to easily book your wellness/healing Acupuncture and Reiki appointments online, from the comfort of your home, or on the go. Of course, if you'd still prefer to call, email, or text me to book your appointment, I welcome that, too! To book online, just click on the "Book Now" button on my website, or in my weekly newsletters.
Copyright © 2014 by Alcantara Acupuncture & Healing Arts. All rights reserved. You may quote, copy, translate and link to this article, in its entirety, on free, non-donation based websites only, as long as you include the author name and a working link back to this website. All other uses are strictly prohibited.
All information on this website is my own opinion, and not to be taken as medical advice. Reliance on any information provided on this website is solely at your own risk. Please refer to your medical practitioner before making any medical decisions.