In a previous blog post, "How To Develop Your Intuitive Gifts Without Being Overwhelmed By Them: Part I – The Discovery", I explored the different types of gifts we can possess: clairvoyance, clairaudience, clairsentience, and claircognizance, and how they show up in our lives.
As we are divinely unique beings, so, too, are our strengths. Some may be mainly clairvoyant, while others may have a good mixture of clairvoyance, clairaudience, and clairsentience. Everyone is different. Some of us may have learned to hone them from a very young age. At other times, they come to fruition later in life, and the person who experiences the blossoming of their gifts can run the gamut of feeling excited, to downright terrified.
And, because we are all different, learning how to explore these gifts does not come in a one-size-fits all.
However, there are a few tried and true ways to start opening yourself to them:
Ask your Spirit Guides for help. As I'd mentioned in my blog post, "How To Communicate With Your Spirit Guides", your Spirit Guides are always available to you when you need their help. All you have to do is ask them, and then look out for the response (which could come in the form of numbers, a song, a billboard, just keep your eyes peeled). And, not only can they assist you with making decisions, showing you signs to help you on your path, or how to overcome obstacles, they can also help guide you to people, books, or resources to get you started on developing your gifts. A simple request such as, "I ask my Spirit Guides to connect me with resources that can help me develop my gifts", is a good start. If you are feeling overwhelmed by your gifts, you can ask your Spirit Guides to connect you with resources to make your gifts manageable.
Ask the Ascended Masters. The Ascended Masters are spiritually enlightened/self-realized beings who have reunited with Divine Source. They have lived lifetimes on the Earth plane, have faced life challenges, mastered them, have balanced their karma, are complete embodiments of Love, and have fulfilled their Divine Purpose. They are beings who have raised their frequency to that of light, and are light beings, who guide humanity back towards Ascension. Examples of Ascended Masters are: Quan Yin, Lakshmi, Confucius, Gautama Buddha, Jesus Christ, Isis, Mohammed, among many others. At the beginning of my Reiki journey (see my blog post, "From Hawaii to Queens: My Reiki Journey Towards Healing"), my long-standing affinity for Goddess Quan Yin was confirmed by a kahuna, when she said that Quan Yin she was around me and giving me guidance. Ask your Ascended Masters to help you develop your gifts for their highest good.
Get clear on what's your energy and what isn't. When you start opening up to your gifts, it might seem like the world is on overload. It will feel like you're a radio that can't tune into a single station. This is because you are now being bombarded by signals that you've never experienced before. When you're in the midst of this, it may feel like all of this is coming from you, or is about you. But, not all of it will be. This is where grounding yourself in meditation, in whatever form works for you, becomes a big asset. Receiving energy healing work will also benefit you, so as to clear out energetic debris that is lingering in your energy centers (otherwise known as chakras). This is a real concept, and is something that I witness whenever I perform a Reiki treatment. Once the chakras are cleared and rebalanced, patients always feel like they are "back to themselves", "more grounded", or as if all the mental chatter created in their heads, as well as absorbed from others' energies, fall away. Getting grounded in nature is also helpful, as is drinking clear, filtered water, and doing whatever work you need to do to heal emotional triggers. The more grounded you get, the easier it is to discern between what is your energy and what isn't (ie. picked up from someone else). Don't take possession of what doesn't belong to you. It will seriously make you life much easier! And, if you accidentally find that you have? Simply say, "I release all energies that do not belong to me."
Protect yourself psychically from those who may not wish you well. As much as I wish it weren't true, there are beings out there who not all love and light, and who take the opportunity to latch on to the energy of vulnerable beings, solely for their benefit. Just as there are those of light, there are also those of darkness. As you open up to your gifts, you may feel vulnerable, because everything is new. And, in a way, you are vulnerable, because your energy is opening up, but you have not yet honed your gifts. Because of this, it is important to claim your light, and to own it. By simply saying, "I own my light" or "I claim my light", you are doing exactly that. And, when you do that, you are starting to take hold of your power. Words are powerful, and can set things in motion on a universal level. So, even if you may not yet be in total touch with your power, yet, stake your claim on your light and energy, and start seeing yourself as a light bearer you are. For more tips on how to psychically protect yourself, check out, "How To Protect Yourself From Psychic Vampires In The Concrete Jungle".
Don't run away from your gifts. As the saying goes, "What we resist, persists." And, this is indeed the case when it comes to owning your gifts. At least, in acknowledging them! If your gifts start to show themselves to you, and you get overwhelmed, then decide that you don't want to deal with them anymore, you are just making things harder for yourself, to put it plainly! If your gifts showed up now, it is because you are ready to understand them. For those of you who've experienced a Kundalini awakening, particularly spontaneously (although some folks work very hard for many years to achieve this), it can be very unsettling to feel all of your chakras light up and charge, at the same time, when you've never felt them before. It may be an easy reflex to deny your awakening, or your gifts opening to you, if you feel you're not ready for it. But, you are never given what you cannot handle, and there is a reason why you are experiencing it now. It can actually be dangerous to neglect your blossoming gifts, or awakening, because you are now open to energies you haven't been open to before. And, if you refuse to own your abilities, it can be detrimental. In fact, if neglected for a long enough time, with your chakras so open (but unprotected and untended to) and gifts open (and unhoned), it can ultimately effect you mentally. Which is no good for anyone involved!
Bring on the love. Self-love, that is. I often talk about self-love in my blog posts. But, that is because it is essential in almost everything we do in life! And, especially here. When you are opening up to your gifts, and awakening, it is important to be gentle with yourself in this process, and to surround yourself with love, as you explore the beauty you've been given. Remember that everyone's journey is different, and the way yours unfolds is absolutely perfect, just as it is.
Get your hands on helpful resources. There are many websites and books out there that can help you learn more about how to develop your abilities. Sonia Choquette and Anna Sayce are wonderful resources to help you start trusting your gifts and to develop them. There are many others out there. Some of them have courses you can register for, online, to learn how to hone your gifts. I especially like Sonia Choquette's book, "Trust Your Vibes: Secret Tools For Six-Sensory Living", which gives you common sense tools to navigate your new world.
The important thing to remember is: even though yours is a singular experience, it is one that many in this world are uncovering. You are not the only one, and your gifts are being presented to you at this very moment because – YOU ARE LOVED! Even if you may not feel like it, you are a precious soul on this Earth, and your gifts are there so you may help heal yourself and the world. Allow yourself the blessing of learning what that is!
Much love,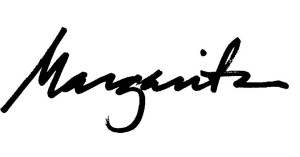 Copyright © 2014 by Alcantara Acupuncture & Healing Arts. All rights reserved. You may quote, copy, translate and link to this article, in its entirety, on free, non-donation based websites only, as long as you include the author name and a working link back to this website. All other uses are strictly prohibited.
FALL DETOX WELLNESS WORKSHOP:
Heal & Release With Yoga, Acupuncture, & Reiki
With: Chia-Ti Chiu and Margarita Alcantara
When: Sunday, October 5, 2014
Time: 2pm-5pm
Where: Alphabet City Sanctuary, 638 East 6th Street, 3rd Floor, NYC
Cost: $45, please RSVP to chiati@onelovewellness.com to reserve your space

Do you find transitions between seasons difficult? Curious about how different wellness practices complement each other? Treat yourself to a Fall Cleanse with a combination of yoga, acupuncture, and reiki to balance the Metal (air) element of the body, in this Fall Detox Workshop facilitated by Chia-Ti Chiu and Margarita Alcantara. 

The air quality in Ayurveda (Indian medicine) is called Vata, which is predominant as summer turns to autumn. Excess of Vata can increase irritation, cause us to feel anxiety, and bring about mental and physical imbalances.
In Chinese Medicine, autumn heralds in the start of the Yin cycle. This is the time for us to harvest the energies of the past few months, take inventory of what needs to be released, and allow the Metal element organs of the Lung and Large Intestine to release what no longer serves us, so that we may receive our blessings more fully.
Learn yogic techniques to ground this Vata energy, receive an acupuncture treatment to honor your Lung and Large Intestine flow, and feel the soothing benefits of a group reiki session; ensuring a smooth, harmonious transition into fall. Reiki-infused filtered water will be available for you during the workshop, so that you may ingest the healing, as well.
Alphabet City Sanctuary is located on the third floor (walkup) of the Sixth Street Community Center on 6th Street, between Avenues B & C.
Payment: PayPal, ChaseQuickPay, check or cash. You must pre-pay for the workshop.
Heal and release what no longer serves you!
Contact chiati@onelovewellness.com to make your reservation.
www.onelovewellness.com | www.AlcantaraAcupuncture.com
Copyright © 2014 by Alcantara Acupuncture & Healing Arts. All rights reserved. You may quote, copy, translate and link to this article, in its entirety, on free, non-donation based websites only, as long as you include the author name and a working link back to this website. All other uses are strictly prohibited.
All information on this website is my own opinion, and not to be taken as medical advice. Reliance on any information provided on this website is solely at your own risk. Please refer to your medical practitioner before making any medical decisions.