Did you know that Myrrh is considered a Chinese Medicinal herb/substance (in Chinese pin yin it's called Mo Yao) that heals wounds?
And, that wingless cockroaches are a necessary ingredient to a favorite plaster of mine that helps to penetrate the muscles to relieve pain?
Chinese Herbs have so many uses, and can be prepared in forms that can be taken internally and applied externally, for various purposes such as: pain relief, stopping bleeding, halting colds and coughs, clearing phlegm in the chest, assisting with digestion, calming the nervous system, allergy relief, healing burns, wounds, sores, and so much more!
When I had given myself a nasty burn on my hand a whiles back, I immediately applied Ching Wan Hung ointment onto it daily for about 4 days. Within that time, the blister that had formed dissipated, and new skin generated, speeding up my healing time so I could move onto bigger and better things!
As a Chinese Medicine practitioner, I've got a stash of herbal formulas and applications at home that I commonly use.
I want to share some of those resources to help you create your own stash of go-to home remedies, Chinese Medicine style! There are many more goodies than listed here, but these are my top picks.
Here are some must-haves to create your own DIY Chinese Herbal First Aid Kit:
Ching Wan Hung. This is often called "burn cream", but the consistency is more like an ointment. Its Chinese pinyin name, jing wan hong, translates as "Capital Ten-Thousand Red", which refers to the red ingredients included in the formula. Ching Wan Hung is chock full of helpful Chinese herbs, one of which is Myrrh. Myrrh works wonders on promoting tissue regeneration. Along with other ingredients, it also reduces the blistering and pain of a burn, prevents scarring, and prevents infection. It is a lifesaver not only on burns and sunburns, but also works on diaper rash, eczema, psoriasis, and bedsores. I have it on hand in my treatment room, just in case someone needs some Ching Wan Hung flesh-healing love! Apply a film of the ointment to the affected area and cover with bandage or gauze (which will especially help since the ointment can stain clothing). Wipe off gently every 24 hours and reapply a fresh coat and dressing until it heals (usually within a few days for something like a second degree burn). First degree burns may just need a lighter application and no bandage. As you can see from the picture of my well-used tube, this is a remedy I use often, and it's lasted a very long time!
Yunnan Baiyao. Another must in any Chinese herbal first aid kit! The pinyin name is yun nan bai yao, which translates as "Yunnan (Province) White Medicine." The Chinese government, particularly the People's Liberation Army, valued the medicine so much, they allowed the family to keep its secret for decades. The formula is said to be closely guarded to this day because it is THAT popular in China. Yunnan Baiyao made its name in the battle grounds when the Chinese fought against the Japanese invasion during World War II and when the Vietcong and United States fought during the Vietnam War, by saving soldiers' lives from severe wounds, including gun shot wounds. This herbal formula miraculously stops bleeding, disperses blood stagnation, activates blood circulation, alleviates pain, clears away toxins, and reduces swelling. It comes in either a bottle to sprinkle onto a cut or small wound, or in capsule form, to take internally. It can be taken internally when someone is having excessive menstrual bleeding, healing after surgery, fighting, car accidents, stomach ulcers, etc. Only use them internally under supervision by an acupuncturist! The little red pill under the lid of the bottle form should only be taken in cases of extreme shock. Typically, it's used topically, especially in the house for kitchen accidents. To apply topically, make a small paste using some water, vodka, or saliva (I was told the saliva's enzymes help the healing when mixed with the powder), and cover with bandage or gauze. It will likely close up by the next day (or even a few hours, depending). And after that, you can just cover with a band aid until it fully heals. When first applied, you can actually watch it stop the blood flow on small wounds, and feel the herbs going to work. And, when you recheck the wound several hours later, don't be surprised if the wound has closed, with just a coating of dried blood. It literally heals you from the inside out. Epic stuff!
Po Sum On Medicated Oil. My patients who come to me for pain management are Po Sum On aficionados! Aside from the fabulous packaging and cheery mascot on the tin, I love this medicated oil because it is so effective on painful areas of the body. You can literally "po' sum on" to sore muscles, working it into the affected area. It spreads well and absorbs nicely into the skin, and the soothing warmth and coolness penetrates through the muscles. I like to mix it with some arnica massage oil when working it into patients' muscles, to increase the muscle relaxation. You don't need a lot when mixing it with a massage oil to get the desired effect.
701 Plasters. Another favorite on my shelf! 701 treats sore or painful muscles, soft tissue damage, and even bone spurs. These medicated plasters come in a roll, and you can just cut off the size you need, take off the clear plastic backing, and apply the sticky side of the plaster to the affected area. When my traps (trapezius muscles, particularly upper trapezius) act up, these are my go to. They really penetrate through the muscles, and you can feel them going to work within a few minutes of applying them. It's best to give yourself at least 7-8 hours with them, since, once they're on, they are ON! Which is why I often recommend that my patients use them when they go to sleep at night, and they can remove them in the morning. Ahhh, looser muscles! Do not use them when you're being very physically active, or doing something that makes you sweat profusely. Because the plasters adhere to the skin, using them every day in the same location may irritate the skin when done 3-4 days in a row. So, just give your skin a plaster break once and a while!
Loquat Syrup (Nin Jiom Pei Pa Koa). Nin Jiom Pei Pa Koa is a throat demulcent and expectorant, and works great for scratchy, sore throats, coughs, hoarseness of voice. It has its origins in the Qing Dynasty, more than 400 years ago. The mother of a provincial commander suffered from chronic cough, which was cured by a physician's concoction of 15 herbs, so the story goes. When the commander was asked to mass produce it for other people, Nin Jiom Pei Pa Koa was created. The name "Nin Jiom" means "remembrance of the mother", and the the syrup's logo depicts a son serving his elderly mother. Sweet stories and sweet syrup, for a sweeter feeling throat!
Sanjin Watermelon Frost. This bottle of frosty goodness works on acute sore throats, laryngitis, tonsillitis, canker sores, and acute sinus infections. As the name implies, watermelon is a big (and the first listed) ingredient in this formula. Watermelon is considered a Chinese Medicinal herb, with the pinyin of xi gua. But, it's actually the watermelon frost compound, which is called xi gua shuang, that is used here. Spray the powder on the back of the throat for sore throats. For sinus infections, snort into the nose. Apply it directly onto canker sores.
Where to get these lovely Chinese herbal remedies? If your city has a Chinatown, you will likely find them in one of their pharmacies or drug stores. There are a few online places you can visit, but I am partial to Kamwo, which is the largest Chinese herbal pharmacy on the East Coast. I should know, I used to work there before I went into full-fledged private practice mode!
What are your favorite Chinese herbal remedies that you include in your first aid kit?
Let me know in the comments, below!
Rock your health,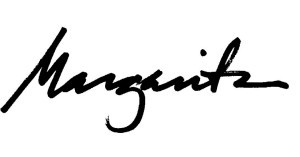 Copyright © 2016 by Alcantara Acupuncture & Healing Arts. All rights reserved. You may quote, copy, translate and link to this article, in its entirety, on free, non-donation based websites only, as long as you include the author name and a working link back to this website. All other uses are strictly prohibited.
All information on this website is my own opinion, and not to be taken as medical advice. Reliance on any information provided on this website is solely at your own risk. Please refer to your medical practitioner before making any medical decisions.