How many times have you experienced a stressful situation, and soon after, noticed that you had physical pain somewhere in your body?
When we say something's been a "pain in the neck" or "pain in the butt", our bodies can sometimes take it literally!
Our bodies hold memories, and even emotions. In Chinese Medicine, memory is carried in the blood. So, it is not uncommon for us to hold tightness in our bodies, symbolizing our tightness towards a specific situation or issue. After a while, the tightness in that part of our body can create a "frozen" condition, similar to that of frozen shoulder. This is when the emotional pain takes on a physical manifestation.
Women tend to hold their tension in their shoulders. I see this often in the ladies who come to me with neck and shoulder pain. Not so coincidentally, they either happen to hold stressful day jobs, are dealing with stressful life situations at home, or both.
When we deal with repressed emotions (including those resulting from sexual abuse), especially anger, it tends to well up in our second chakra (1-2″ below the navel). This can result in various symptoms such as: abdominal pain, masses in the lower abdominal region, such as cysts, fibroids, etc.
Louise Hays, author of the book, "You Can Heal Your Life", explores the ways our bodies express our thought patterns through physical ailments. For instance, she links lower back pain to fear about money, and upper back pain with lack of emotional support, or feeling unloved.
I find this reflection of Mind-Body-Spirit to be so beautiful, because our bodies hold such wisdom. And they communicate exactly what's going on in our bodies, giving us clear signs that we need to take notice, and address the pain where it's really coming from.
Through my years of practice, I've often discovered that, when physical trauma (such as from an accident) isn't a direct cause, patients' physical pain often reflects a "holding pattern" stemming originally from emotional or energetic disharmony.
For instance, when one of my patients was feeling burdened by responsibilities she felt her husband wasn't addressing, it wasn't surprising to me that she had developed physical pain in her shoulders, since shoulder pain represents feeling burdened in life.
Another patient I had seen experienced such pelvic pain, that she was unable to work out, walk for long distances, or one thing that she really loved doing, dancing. She had seen every specialist she could find, and had endured laparoscopic surgery, pharmaceutical treatments, physical therapy, among many other methods, without relief. Her gynecologist had confirmed that her reproductive organs were completely healthy.
Through our visits, I had learned that she had suffered sexual abuse in early childhood, at the hands of a family member. And, her father had abused her as well, on physical and emotional levels, even putting her head in an oven and threatening to turn it on, solely for kicks. To me, the trauma she had endured earlier in childhood had culminated in physical pain in her second chakra area, where she held much guilt, anger, and rage. Although on the outside, she seemed very logical, reasonable, and smiled often.
I performed a mixture of Acupuncture, Reiki, and Essential Oil therapy every time she came to visit. I created a blend for her, on the spot, and applied it to specific acupuncture points on her body that would directly address her pelvic pain. Slowly, she started to walk for longer periods of time without pain. Then she was able to stand at a concert (she loved music) the whole time, without pain. She eventually built up to the point that she was able to try working out again, for the first time in years, and complete her workout pain-free. I was so excited for her progress, and so happy that she was able to enjoy her quality of life, on her terms, once again.
What steps can we take when we are holding pain/memories/trauma/emotions in our bodies, to the point that we feel physical pain?:
Thank your body for being so intelligent. Oftentimes, when we are experiencing pain, we get so angry at our bodies, because we feel they are failing us. Truth is, our exquisite bodies are just barometers for what's going on within. And, the fact that it's working to let us know what's going on is something to be celebrated.
Get in touch with the root cause. Where is the pain in the body? If it wasn't a result of physical trauma, what is it trying to tell you? Have you created a holding pattern in your life? Explore this honestly. There is no shame in discovering that we've created our own issues. We often do, and that is part of life, as well as our life lessons on Earth School. Once you can get honest about why you are holding tension in your body, that's when you can take action to address it.
Receive healing treatments. When you are in physical pain, your body is calling out to be healed. Heed the call, and get healing treatments, such as: Massages, Acupuncture, Reiki, Other energy work, and the like. This will not only address the physical pain, but treat the energetic body, as well, so that the Body, Mind, and Spirit are working in harmony, and whole healing is achieved.
Stretch. Specific stretches for the problem region is crucial to do, at least once a day, or twice a day, if you can manage it.
Foam rollers are your friend. Whether it be the back, IT band (that bundle of ligament on the outside of the thigh, runners know what I'm talking about!), hamstrings, or lats (the latissimus dorsi that can be found on the back, behind the armpit), foam rollers act as a deep muscle tissue massager. It often hurts to use at first, and sometimes people may bruise. But, the discomfort dissipates with use, and is effective for getting deep into the muscles.
Take epsom salt baths. The magnesium in the epsom salts is very helpful to releasing the muscle strain, and will also clear the aura. Take at least a cup of it + 1 cup baking soda (strengthens the detoxification effect) + a few drops of your favorite essential oil, mix it together, then dump the mix into the warm bath. Allow yourself to soak for 20-30 minutes. I personally enjoy 45 minutes, while I listen to a guided meditation, or alpha wave music.
When you experience stress in your life, where do you hold it in your body?
And, what are your favorite methods for releasing the pain?
I'd love to hear about it!
Free the Qi,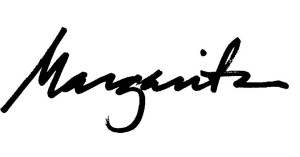 We still have some spots left. Email chiati@onelovewellness.com to reserve your spot!
With: Chia-Ti Chiu and Margarita Alcantara
When: Sunday, October 5, 2014
Time: 2pm-5pm
Where: Alphabet City Sanctuary, 638 East 6th Street, 3rd Floor, NYC
Cost: $45, please RSVP to chiati@onelovewellness.com to reserve your space
Do you find transitions between seasons difficult? Curious about how different wellness practices complement each other? Treat yourself to a Fall Cleanse with a combination of yoga, acupuncture, and reiki to balance the Metal (air) element of the body, in this Fall Detox Workshop facilitated by Chia-Ti Chiu and Margarita Alcantara.
The air quality in Ayurveda (Indian medicine) is called Vata, which is predominant as summer turns to autumn. Excess of Vata can increase irritation, cause us to feel anxiety, and bring about mental and physical imbalances.
In Chinese Medicine, autumn heralds in the start of the Yin cycle. This is the time for us to harvest the energies of the past few months, take inventory of what needs to be released, and allow the Metal element organs of the Lung and Large Intestine to release what no longer serves us, so that we may receive our blessings more fully.
Learn yogic techniques to ground this Vata energy, receive an acupuncture treatment to honor your Lung and Large Intestine flow, and feel the soothing benefits of a group reiki session; ensuring a smooth, harmonious transition into fall. Reiki-infused filtered water will be available for you during the workshop, so that you may ingest the healing, as well.
Alphabet City Sanctuary is located on the third floor (walkup) of the Sixth Street Community Center on 6th Street, between Avenues B & C.
Payment: PayPal, ChaseQuickPay, check or cash. You must pre-pay for the workshop.
Heal and release what no longer serves you!
Contact chiati@onelovewellness.com to make your reservation.
www.onelovewellness.com | www.AlcantaraAcupuncture.com
Copyright © 2014 by Alcantara Acupuncture & Healing Arts. All rights reserved. You may quote, copy, translate and link to this article, in its entirety, on free, non-donation based websites only, as long as you include the author name and a working link back to this website. All other uses are strictly prohibited.
All information on this website is my own opinion, and not to be taken as medical advice. Reliance on any information provided on this website is solely at your own risk. Please refer to your medical practitioner before making any medical decisions