People often wonder if there's a connection between how their physical body feels, and how their emotional body feels. In fact, they are often deeply intertwined!
How often have you felt lingering or chronic pain, that quickly affected your lifestyle choices, and soon affected your mood and perception of life?
I explore this Mind-Body connection in my article, "How Listening to Your Heart Creates Physical Wellness", which MindBodyGreen published today! And, to clarify something that's been edited in the article, I LOVE that Acupuncture and Reiki are for everyone!
I hope you enjoy reading it! I tell a little anecdote in it that includes my father. He is a wise man.
And, of course, I welcome your feedback on the article, in the comments, below!
Happy Fall Lung & Large Intestine Time,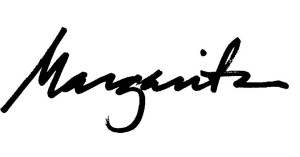 Copyright © 2015 by Alcantara Acupuncture & Healing Arts. All rights reserved. You may quote, copy, translate and link to this article, in its entirety, on free, non-donation based websites only, as long as you include the author name and a working link back to this website. All other uses are strictly prohibited.
All information on this website is my own opinion, and not to be taken as medical advice. Reliance on any information provided on this website is solely at your own risk. Please refer to your medical practitioner before making any medical decisions.