In my private practice, I often work with my patients on temporarily eliminating certain foods that they may be sensitive to. From eliminating dairy (and sometimes gluten) to improve acne and allergies, to sugar to reduce inflammation in the body, my patients are troopers for going through temporary elimination diets in order to improve their health.
In my previous blog post, "Skin Conditions And The Process of Ascension", I mentioned how many people, at the time of publishing, were dealing with skin issues.
I was not exempt from that experience! In fact, a minute skin allergy turned into a larger skin reaction that lasted a good 5 weeks or so at full blast. Of course, as if often the case with me, I'd realized the healing crisis was more energetically linked (after some deep meditating on the subject, I discovered it was on an ancestral level), since all the Western medical specialists I visited were stumped.
When I went to do some muscle testing/nutritional response testing to get to the bottom of what my body was reacting to, as well as to find out how to heal it, I discovered that, at the time of testing, I tested positive to various samples. Among them were foods such as: eggs, lamb, dairy, sugar, peanuts, caffeine, solanines (nightshades, which includes tomatoes, white potatoes, paprika, cayenne pepper, bell peppers, and even ashwaganda), corn, gluten, and anything with yeast or mushrooms in them. I was then put on an elimination diet for three weeks, where I didn't include any of those items in my meals.
Part of me was horrified, because I enjoy food, and I especially love my tomatoes, tamari, apple cider vinegar, ghee, breads, and honey! Thankfully, this testing captured only a snapshot of time, which means that what I'd tested positive for may be resolved with diet, as well as the herbal supplements that were tested to make my system stronger. Because of this, I will likely be re-introducing some of the above items back into my diet soon enough!
But, the other part of me secretly enjoyed the challenge, and I was curious to see how my body would react to removing some common allergens from my diet.
Surprisingly, it was a rather seamless transition to eating cleaner. Since I cooked everything that went into my body, I saved tons of money by cooking at home all the time. I quickly found options for main dishes and snacks. Since I didn't consume any dairy and very little sugar before the diet anyways, I did not crave them. But, I did have to learn to be resourceful.
Two weeks into my three week elimination diet plus supplements – my body feels better, my skin looks better, and my system feels more in balance.
Since many of my readers are participating in all types of cleanses with the beginning of Spring, I wanted to share with you my recipe I've discovered for the most delicious Gluten-Free, Dairy-Free, Sugar-Free, Corn-Free, Yeast-Free hot breakfast cereal you can make at home! It's easy, and is chock full of tastiness. On a Chinese Medicine note, it's healthy for your Spleen, since it's warm and cooked, and has brown rice and cinnamon (the latter is considered a Chinese Medicine herb). I enjoy big portions, and often eye my measurements, rather than measure them. So, the following is a rough estimate for each ingredient. I enjoy using organic ingredients whenever possible.
Gluten-Free, Dairy-Free, Sugar-Free, Corn-Free, Yeast-Free Hot Breakfast Cereal
Yields: 2 generous bowls of hot breakfast goodness
Ingredients:
4 cups brown rice that's been soaked overnight and cooked*
1 teaspoon cinnamon
1-1.5 cups unsweetened coconut flakes (I like the brand Let's Do… Organic)
2 teaspoons almond butter
Small dash of stevia (Whole Foods' 365 brand Organic Stevia Powder has a small measuring spoon for this)
Almond milk
Directions:
In the saucepan over medium heat, add just enough almond milk to the brown rice to cover it. Mix thoroughly, and flatten out any lumps of rice.
Add the cinnamon, coconut flakes, almond butter, and stevia. Mix thoroughly, and stir until the coconut flakes soften and combine easily with the other ingredients, about 5-7 minutes.
Voila! Easy and nutritious hot cereal to start your day off with. Add berries if you like.
* Note: it's important to soak your grains overnight, except millet, so that the phytic acid, which covers the grains and acts like a natural insecticide, can be removed, thus making the nutrients more easily digestible.
Do you have a favorite breakfast recipe that is free of some of the typical dietary restrictions?
If so, please share it in the comments, below!
Happy Spring Detox!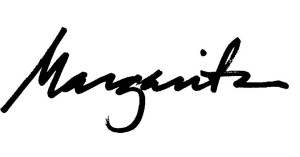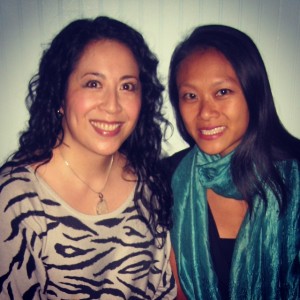 Speaking of Spring Detox, join Chia-Ti Chiu, of One Love Wellness, and I, as we join forces once again, to jump start you into renewal and release of Liver Energy!
SPRING RENEWAL:
A YOGA, ACUPUNCTURE, & REIKI WORKSHOP
Date: Saturday, April 4, 2015
Time: 2-5pm
Where: Alphabet City Sanctuary, 638 East 6th Street, 3rd Fl, NYC
Cost: $45, to register, please RSVP to chiati@onelovewellness.com. Workshop is limited to 20 people.
"Spring cleaning" doesn't just refer to your closets… This is also the time to get light in your mind, body, and spirit.  Over the winter we tend to eat heavier foods, be less active, and accumulate more Kapha (earth energy).  The Indian science of Ayurveda cautions against an excess of Kapha, as it can cause sluggishness, excess mucus, headaches, achy joints, fatigue and lack of mental clarity.  Learn specific yoga poses and breathing exercises that will help to release surplus Kapha and shed toxins, to promote more rejuvenation and health for the Spring.
Spring is the wood element of Liver in Chinese Medicine. The Liver is the controller of the free flow of Qi within the body,  regulating and balancing all the organ functions. Whenever this channel is obstructed, physical and/or emotional pain may result. The emotion of Spring is anger, which can sometimes help us create new growth, or teach us to find another way to flow when there's resistance. Receive a mini-Acupuncture treatment during the Spring Renewal workshop to ground this Liver energy, and help create flow towards least resistance.
Reiki is an energy healing technique that uses "hands-on" and also "hands-off" positioning that can assist in relieving or reducing pain and discomfort by balancing the body's energy centers, or chakras. It can be enjoyed as an individual treatment, or a group treatment. Workshop participants will be enjoying group Reiki after the Acupuncture treatment, and will be given an opportunity to get optimally situated before receiving the energy work. Reiki-infused filtered water will be available for you during the workshop, so that you may ingest the healing, as well.
On Saturday, April 4th, the fifth phase of the Chinese seasonal calendar begins. This phase, called Clear and Bright (Qingming), starts at 10:39 PM EDT. This process of externalizing your power and projecting your desires out into the world gains momentum during Clear and Bright. During this phase, powerful Earth Qi that has been concentrating underground for many months is projecting skyward like a geyser and you align with the natural order by expressing your own vitality in clear and bright ways.
This day also marks the day of the Total Lunar Eclipse, the first Lunar Eclipse of 2015. In astrology, this time gives us a window into our "shadow selves", allowing us to own our wholeness with more compassion.
Join Margarita and Chia-Ti as they lead you through the cleansing with the practices of Yoga, Acupuncture, and Reiki.
Payment: PayPal, ChaseQuickPay, check or cash. You must pre-pay for the workshop.
Contact chiati@onelovewellness.com to make your reservation.
www.onelovewellness.com | www.AlcantaraAcupuncture.com
Copyright © 2015 by Alcantara Acupuncture & Healing Arts. All rights reserved. You may quote, copy, translate and link to this article, in its entirety, on free, non-donation based websites only, as long as you include the author name and a working link back to this website. All other uses are strictly prohibited.
All information on this website is my own opinion, and not to be taken as medical advice. Reliance on any information provided on this website is solely at your own risk. Please refer to your medical practitioner before making any medical decisions.