I'm so excited to bring you the first of a monthly limited video series that I've been creating just for you!
It's called, "My Healing Journey: Why I Became A Healer".
The first few videos on the Alcantara Acupuncture & Healing Arts YouTube channel were on Acupuncture and Reiki. In case you'd missed them, please check them out!
Why I Created This Video
I often get asked the question, "How did you become a healer? What was your journey like?"
As with most healers, it often begins with a quest of healing oneself.
My personal healing journey has been a long one! I've gone through many twists and turns in life. So much so, that I can probably say very few things surprise me anymore. Not so much in a jaded way, but from a place of having experienced many extremes in life.
For those of you who are longtime blog readers, you've caught snippets, here and there, of my personal journey.
In "From Hawai'i to Queens: My Reiki Journey Towards Healing", for instance, I mentioned how heartbreak and feeling shattered brought me to a kahuna/wise woman shamanic healer in Hawai'i. She told me that I was not doing what I was meant to do on this Earth, and directed me to learn Reiki, which would aid in my healing.
By that time, I had just started Acupuncture school, which was already opening me up to all kinds of knowing and consciousness that I had never been exposed to before.
Maybe one of these days, I will share my healing journey with you!
In the meantime, please enjoy the video! I give some background on why I do what I do, and why the healing work I co-create with patients can bring about deep reconnection with self.
It is a deep blessing that I do what I love for a living, and it's such an honor to be of service. It is not unusual for my patients to express gratitude as a result of our work together, or for what juicy vitality they uncover about themselves as a result of it. But, I'll let you in on a secret – I actually learn much about myself as a result of our work together, as well!
What has your healing journey taught you, so far, and where do you stand on it, now?
I'd love to hear about it in the comments below, as well as your thoughts on the video!

In gratitude,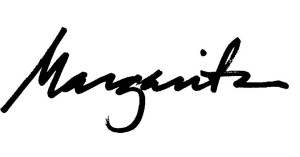 P.S. Did you know that you can find me on social media?
Follow me on Facebook
Check out my feed on Twitter
See my photos on Instagram
Catch me on Google+
Copyright © 2015 by Alcantara Acupuncture & Healing Arts. All rights reserved. You may quote, copy, translate and link to this article, in its entirety, on free, non-donation based websites only, as long as you include the author name and a working link back to this website. All other uses are strictly prohibited.
All information on this website is my own opinion, and not to be taken as medical advice. Reliance on any information provided on this website is solely at your own risk. Please refer to your medical practitioner before making any medical decisions.