Stress.
Such a tiny word, for such a gigantic response within the body!
It is no secret that heightened stress accounts for symptoms leading to more missed days at work, physical pain in the body, digestive disorders, breathing issues, skin breakouts, temporary hair loss, and even panic attacks, to name a few.
Stress is an indication that our senses our overwhelmed, and/or our systems have been put on alert.
And, when our systems are getting the message that they're under attack, it starts putting systems in place to make sure that our vital organs are being protected, and our blood (and Qi, since they travel together) may be restricted in other areas of our body as a result.
In fact, stress is one of the top reasons people come in to see me for Acupuncture or Reiki treatments. Not only do I serve up some magic needle and chakra balancing love, but part of what I do also means helping them uncover where there are stressors in their lives, and discuss ways to bring about more balance for their psyche, body, and spirit.
In my previous article, "10 Signs That You're Burned Out And What You Can Do About It", I go into depth on what exactly happens in our bodies when our stress response is triggered, as well as how our adrenals get shot when stress is chronic. Not a pretty picture, for sure! Fortunately, I also share some guerrilla self-care tactics in that post to help reset your sympathetic nervous system.
In my video, "My Quick And Dirty Secret To Reducing Stress And Panic", I share with you one tactic that is just that – easy, accessible, with no tools required.
In fact, it was so accessible that I used to implement it when I had a day job!
It's something I could practice right in my seat, in between the flood of customers I would field at my desk. However, I preferred the privacy of the bathroom stall in order to practice this technique, do some stretches, self-Reiki, and Qi Gong exercises.
That's right – you can have a day job and pull out some guerrilla self-care in the company bathroom!
So, check out the video, and try out the de-stressing technique. The demonstration in this video is a bit on the shorter end, but you get the idea!
This is also the last of this series of monthly videos. However, I am already preparing to get additional goodies ready for you!
In fact, I'd love your input on future video topics you'd like me to explore. So, if you'd like to share your thoughts, and would like me talk about a burning healing/wellness/energy question you may have, shoot me an email, and you may find your inquiry answered in a future video!
Was this technique helpful for you?
Do you have a fave de-stress technique of your own?
Please share your comments, below!
Sympathetically yours,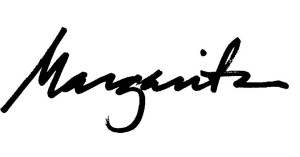 P.S. Did you know that you can find me on social media?
Follow me on Facebook
Check out my feed on Twitter
Watch my live stream on Periscope
See my photos on Instagram
Catch me on Google+
Watch my videos on YouTube
Copyright © 2015 by Alcantara Acupuncture & Healing Arts. All rights reserved. You may quote, copy, translate and link to this article, in its entirety, on free, non-donation based websites only, as long as you include the author name and a working link back to this website. All other uses are strictly prohibited.
All information on this website is my own opinion, and not to be taken as medical advice. Reliance on any information provided on this website is solely at your own risk. Please refer to your medical practitioner before making any medical decisions.