Earlier this week, on Wednesday evening, I launched the brand spanking, revamped Alcantara Acupuncture & Healing Arts website! I thought it fitting that it was the day after the blood red Total Lunar Eclipse, when the transformational energies are in action.
After a few years at my previous website, I've finally upgraded it to one that more truly represents me and my private practice. As I learn to showcase myself, and my work, more authentically, I find that I am blessed with the support team to make it happen.
I listened to your suggestions and made things more easy to maneuver around the pages, making my services clearer and more informative, and, because of my rad website designer, the speed is unparalleled (especially compared to what it used to be!), and the interfacing clean and smooth, compared to my older website. I feel that it also represents me as I see me, which is, personally, very important for my work in how I serve.
And, my love for writing – my blog – is now showcased under its own menu page in the new website, so you no longer have to visit a separate WordPress blog in order to get the latest on my weekly blog posts. I've also taken great care that all of you fabulous readers who've subscribed will transfer to the website with ease.
I hope this new website with integrated blog helps me connect with you more easily, and encourage more dialogue about health, wellness, and self-empowerment!
What kinds of things would you like to see me explore in future blog posts? I would love to hear what you have to say about future topics for holistic healing, wellness, energy healing, and aligning yourself with your purpose!
Please stop by my new website, and let me know what you think, in the comments, below!
Collectively transforming with you,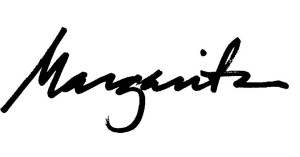 Copyright © 2014 by Alcantara Acupuncture & Healing Arts. All rights reserved. You may quote, copy, translate and link to this article, in its entirety, on free, non-donation based websites only, as long as you include the author name and a working link back to this website. All other uses are strictly prohibited.