Thank you for the wonderful feedback on my two previous blog posts, "When Healers Get Fibroids: Part II: My Recovery After Laparoscopic Myomectomy", which documented my experience immediately after laparoscopic myomectomy, and, "When Healers Get Fibroids (Or: Honoring How We Birth Our Ideas Into The World)", which talked about my discovery of fibroids, and on my dilemma of whether or not to go the natural route, or with surgery. I love how blogs can traverse time and space and reach those dealing with similar issues in your backyard, and overseas! I love connection and community building.
It is interesting that I've recently received various blog comments in the past few weeks, alone, from women who'd just had a laparoscopic myomectomy, and were asking me about aftercare, as well as questions about preventing reoccurrence (because fibroids can grow back sometimes.)
Aside from comments and questions on my blog posts, I also received an inquiry on the Alcantara Acupuncture & Healing Arts Facebook page from Holly, in California, who is about to undergo laparoscopic myomectomy in the first week of next month.
So, from my personal experience on healing post-surgery, as well as my background as a Licensed Acupuncturist and Reiki Master/Teacher, I have some A to your Q, as well as some tips to help you heal post-myomectomy, and ways to decrease your chance of fibroid regrowth.
Laparoscopic Myomectomy Q & A:
Q: Did they keep you overnight?
A: I was outpatient, which means that, as soon as I was conscious and stable, I walked out (very carefully!) Since I live in NYC, I had a loved one accompany me, via wheelchair, outside the hospital, and then caught a cab from there (it was certainly a time when I wished my city paved their roads more smoothly!) It may depend on how your doctor/surgeon does things, but you may only be kept overnight if you end up getting an abdominal myomectomy. In a laparoscopic myomectomy, you receive 5 small incisions (2 on both sides of your abdomen, and 1 small/medium one above your navel.) In an abdominal myomectomy, fibroids are removed through a c-section-like incision near your bikini line. If your fibroids are easy enough to get to, your surgeon will probably stick with the laparoscopic myomectomy. If your fibroids are more difficult to get to, or you have a lot of bleeding, your surgeon may do it abdominally. Because the abdominal incision takes longer to heal, you may be kept overnight. But, it may really come down to your particular surgeon's protocol. Make sure to ask!
Q: Did you abstain from alcohol?
A: In general, I am not a big drinker, so it was not an issue for me. But, I would not recommend alcohol consumption for at least a day or two before surgery. Alcohol increases bleeding, and that's the last thing you want to promote during a surgery! You can ask this of the nurse handling your pre-op appointment, where they'll give you the lowdown on what to avoid, and for how long, before your surgery, including medications or supplements you may be taking. From my experience, they really know their meds, since it's their forte, but not as much when it comes to supplements and Chinese Herbal formulas. If you plan to take any Chinese Herbal formulas, it's best to ask your Licensed Acupuncturist/Herbalist about that, since they would be familiar with any contraindications, and what would be best fitting for your constitution. Just as Western medicine practitioners know medications best, and are not often familiar with Eastern medicinal formulas (their benefits, contraindications, dosing), Eastern medicine practitioners know their medicine best, and Western medications are not their forte. My father is a Western doctor, and I am a firm believer in consulting with experts in their respective fields, whether they be Western and/or Eastern modalities.
Q: Did you take painkillers? Did they give you percoset? 
A: I was given 2 prescriptions, one was for Ketorolac/Toradol, which is a non-steroidal anti-inflammatory medication, and the other was for Tramadol, a narcotic/opiod, which I knew I didn't want to take, but filled it, just in case. My surgeon recommended limiting my use of the painkillers, because it would limit the speed of my healing. So, I took the Ketorolac/Toradol for 6 days. Not because the surgery was so painful, but because the post-surgery cough I had from the intubation was pretty fierce, and pulled on my stitches every time I coughed. I spaced out my painkiller meds with my Chinese herbal formula that promoted tissue regeneration, activated blood, and stopped bleeding. The Chinese herbal formula helped move things through, and helped heal me up more quickly (in addition to lots of rest, of course!) When I stopped the painkillers, I took a Chinese herbal formula to address overall body pain and keep Qi flowing optimally. Because I know my body's constitution, and because I am a licensed practitioner with access to Chinese Herbs, I was able to choose the best formula for me, and purchase it. But, if you're interested in a Chinese herbal formula to help you recover post-surgery, I recommend that you get in touch with your friendly, neighborhood Licensed Acupuncturist/Chinese Medicine practitioner, so that you can get the right herbal rx for you!
Q: What was your diet post-surgery for healing, and constipation?
A: Building the Qi and Blood, post-surgery, is vital. You may lose blood during the procedure. And, in Chinese Medicine, the Qi & Blood travel together. Although, you can prepare to prevent lots of blood loss through self-care pre-surgery, especially through meditation and setting intentions that you will have a successful surgery and will not bleed a lot, and through nourishing herbal infusions. These steps worked for me. My surgeon was surprised that I had minimal bleeding. I wasn't!
Ah, the constipation after surgery. This is totally natural, though quite uncomfortable. You should be able to have a bowel movement within 3-5 days afterwards. Personally, I drank a lot of water, and let nature take its course; because, frankly, all I wanted to do was sleep!
As for blood building foods, and foods to help constipation post-myomectomy, check out my tips, below.
8 Ways To Heal Body, Mind, And Spirit Post-Laparoscopic Myomectomy
Break toxic patterns: As mentioned in my previous blog post, "When Healers Get Fibroids: Part II: My Recovery After Laparoscopic Myomectomy", fibroids may represent:

difficulty with "birthing" new ideas
a physical manifestation of fear or blockage about birthing our new ideas out into the world
a tumorization process of old, negative, toxic thoughts, emotions, or feelings that are clumped together and proliferate
our creativity that was never birthed
when we are flowing life energy into dead ends, such as jobs or relationships that we have outgrown
conflicts about creativity, abundance, reproductions, and/or relationships (in other words, 2nd chakra issues)
anger that your creative energy has been blocked


     Therefore, if any of the above resonates with you, think of your fibroids as the non-malignant gift that have made you aware of the fact that certain aspects in your life need tending to! Get to the root of the issue, ask yourself where you have felt these issues in your life, and address them. Make peace with them (the forgiveness practice in

last week's post

would be great for this), and create an awareness to shift your thinking when you are triggered into old patterns of thinking. Just as we've created these representations, we can easily dethrone these patterns from taking up precious space in our body!

Heal the physical and energetic body:

Acupuncture – Acupuncture treatments will bring fresh blood flow to the tissues in a whole body session, and local points may be applied by your Licensed Acupuncturist in a "surround the dragon" treatment, which helps the incision sites heal faster. It may also prevent adhesions, and general treatments will augment the immune system, and bring Qi to where it's needed, for optimal benefit.
Reiki – Reiki sessions will clear the energetic centers of the body, and great attention can be paid in helping you release the issues in your 2nd Chakra that may have contributed to the fibroids, in general. In addition, it will speed up your healing process, increase the immune system, and help you prevent recurrence of fibroids with regular Reiki treatments to keep your 2nd Chakra clear. I performed Reiki on my womb practically every day post-surgery; and even now, months later, I still make sure to give Reiki love to that area.
Castor oil packs – After the tape over stitches are removed, and when the stitches are no longer tender to the touch, castor oil packs will help facilitate healing on/in the abdomen and uterus, flush out toxins, and may prevent adhesions. Find out how to make them in my blog post, "How To Make A Castor Oil Pack: For Menstrual Cramps, Detoxing, Fibroids, and Muscle Pain"

Blood building foods and bone broth: Now that you are recovering (and this can apply to anyone healing from surgery), boost, enrich, and build blood by increasing the digestive absorption of nutrients, and add those specific nutrients which generate healthy blood. You can get this through iron, folic acid, and Vitamin B12.

In the beginning, you may want to add the richest sources of iron to your diet, which are algae, including both seaweeds and micro-algae such as spirulina. I took the Iron + Herbs by Floradix, since it's food-based and easily digested by the body.
You can get your folic acid in micro-algae, sprouts, leafy greens, and chlorophyll-rich foods in general, but don't overcook them, or you'll lose the folic acid.
As for Vit B12, one way to get this is to use bacteria-derived tablets of B12. Most blood deficiencies will resolve with the above foods (primarily grains, legumes, sprouts, green foods, and vegetables).
In addition to spirulina and other chlorophyll-rich foods, dark grapes, blackberries, huckleberries, raspberries, and blackstrap molasses build your Liver blood.
If the blood loss is severe, it may be time to include animal products such as organic liver of beef, lamb, or chicken.
To lubricate the intestines, eat banana, sesame seed/oil, honey, pear, and/or prunes. To promote bowel movements, eat papaya, black sesame seed, coconut, sweet potato, and/or castor oil.
And, last, but not least, build up your Kidney reserves with bone broth. I posted a recipe for it at, "Traditional Chicken Bone Broth: A Recipe To Build Qi And Blood For Immune Building, Fertility, And Postpartum".

Chinese Herbs: As mentioned, above, Chinese herbs during recovery would greatly benefit your healing process. Make sure you consult with a Licensed Acupuncturist/Chinese Medicine practitioner in order to get the rx most suited for your constitution and needs!
Nourishing Herbal Infusions: Infusions are basically large amounts of dried herb that are infused for a long period of time. The result is a nourishing herbal infusion that's chock full of minerals and vitamins! To learn how to make your own herbal infusions, check out this post.

Nettle is wonderful, since it's packed with nutrients, and helps the adrenals, Kidneys, builds healthy heart and blood vessels, and a cup of it contains 500mg of calcium and generous amounts of magnesium, potassium, silicon, boron, and zinc, as well as Vitamins A, D, E, and K. I had a mixture of linden and nettle, which greatly helped lubricate my dry throat and coughing, and helped me feel nourished.
Raspberry is another great infusion you can make, since it's a great tonifier for the uterus. It has fragrine, an alkaloid which gives tone to the muscles of the pelvic region, including the uterus, itself. It also has a high concentration of Vitamin C, E, and calcium and iron, and also contains Vitamins A and B complex, phosphorous, and potassium.

Tinctures: Keep your Liver healthy and flushed of extra hormones (since it's the Liver's job to flush toxins and unneeded extras from your system) through tinctures. I use Liver Health by HerbPharm. With dandelion root, Oregon grape root, milk thistle seed, artichoke leaf, schisandra berry, and fennel seed, in a tincture that uses herbs that are certified organically grown, custom wildcrafted, fresh, shade-dried, cultivated, and pesticide-free, I know I'm helping my Liver perform its functions. By the way, some of these herbs are also considered Chinese medicine herbs!
Essential Oils: Essential oils address body, mind, and spirit. They not only smell nice, but they have healing properties! I've recently begun incorporating custom blended essential oils for my patients (they love it!), and I have my own personal stash to bring the healing home. For post-surgery, I focused on the healing of the scars, and the representation of them – the removal of something that no longer served me. To heal it up, and help my body move on. I have a delicious blend by Sunrose Aromatics called Scar Blend Synergy, which includes healing oils such as Helichrysum, German Chamomile, Rose Hip, Calendula, Apricot Kernel, Evening Primrose, and Vitamin E. Everything in here helps scars heal, nourishes the skin, and brings kindness to your skin after the incisions have been made. I added Myrrh to the blend, to heal wounds (physically and energetically.) It helped my scars seal up nicely, smoothly, and helped prevent adhesions. To learn more about essential oils, and how to use them, check out this post I wrote.
Be mindful of things that may contribute to hormone imbalance and/or disruption: Get educated on hormone disruptors, which are included in many things, from plastic containers, to lip balm, some skin care products, and some cosmetics. Avoid BPA (Bisphenol A), an endocrine disruptor, which is found in plastic bottles, plastic containers, and metal food cans, among some items. Some plastic containers may be BPA-free, and some food manufactures are now offering BPA-free packaging for usually metal can items such as tomato sauce, diced tomatoes, or crushed tomatoes. For the full ditty on hormone disruptors, where to find them, and how to live without them, check out the "Dirty Dozen List Of Endocrine Disruptors" on the Environmental Working Group website. This website in general is invaluable when trying to live in a more chemical-free world. You can even check to see how your favorite personal care products and cosmetics measure up in their Skin Deep Database!
I hope this list is helpful in assisting you to heal post-surgery!
Do you have a favorite tip on healing after laparoscopic myomectomy?
If so, I'd love to hear about it in the comments, below!
Towards your optimal healing,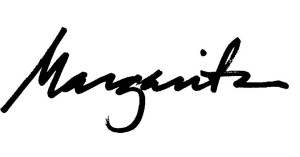 Copyright © 2014 by Alcantara Acupuncture & Healing Arts. All rights reserved. You may quote, copy, translate and link to this article, in its entirety, on free, non-donation based websites only, as long as you include the author name and a working link back to this website. All other uses are strictly prohibited.
All information on this website is my own opinion, and not to be taken as medical advice. Reliance on any information provided on this website is solely at your own risk. Please refer to your medical practitioner before making any medical decisions.