Some of my favorite memories include drinking, and eating, all things coconut, during trips to the Philippines as a child. Coconut meat, oil, water, and milk. Yummers, all of it!
I particularly loved it when coconut was cooked as part of a sauce, such as in dishes like Ginataang Manok (Chicken with Coconut Milk). I also relished desserts like Suman (Glutinous Rice with Coconut Milk) and Bibingka (Coconut Rice Cake).
When it came to coconut water, I remember the gigantic bolo knife (a knife similar to a machete) used to hack the green coconut. It was gigantic and meant business, so it took a person who was skilled at using it for the hard fruit to be delicately opened.
The coconut water that was exposed was so fresh, I would sometimes allow it to flow off the tips of my fingers, as I downed that deliciousness! And, after I enjoyed the water, I would eat the meat inside.
I soon learned the Tagalog (Filipino) word for coconut, which is buko. And, lucky me, buko juice was commonly served in restaurants there.
But, one of the most endearing things I remember about coconut oil came from my father.
A few years ago, when I told my Dad that I'd started using coconut oil in my cooking, he started getting this far away look, as if he was remembering something fondly.
He smiled, and said, "You know, I always loved the smell of coconut oil. The women in my village would use it in their hair, and it always smelled so good!"
He also said that it was not only used for cooking; but for conditioning the hair, moisturizing the skin, and making clothes and textiles, among many uses. In addition, coconut oil holds up well against the tropical heat there, and doesn't need refrigeration. What a fabulous multipurpose food and beauty product that has a long shelf life!
So, you can imagine, with these tender memories locked away in my noggin, why I grew to love coconut oil so much!
As I got older, I started to re-mem-ber the buko. And, I began incorporating coconut oil into my daily life rituals, namely:
Cooking – check out my blog post recipe that uses it in, "Kale and Maitake Mushrooms: A Recipe for Detoxing and Immune Building"
Hair conditioning – especially helpful for curly girls!
Skin moisturizing – or for treating any skin irritation
Eating – including in smoothies, or straight from the tablespoon
Healthy treats – it's my favorite popcorn topper (popcorn with drizzled coconut oil and Himalayan sea salt, divine!)
And that's just to name a few!
There are many great coconut oils on the market, but my all-time favorite is Tropical Traditions Gold Label Virgin Coconut Oil. Why? Because it's very high quality, certified organic, it's hand-made and wet-milled in small batches from the fabulous coconuts in Mt. Banahaw in the Philippines, there's no refining, and benefits the families of the coconut farmers who make it. These farmers use old-fashioned traditional methods that have been used in the Philippines for hundreds of years. I can also feel the difference in my body when I eat this versus other coconut oils.
Now that you know why I love coconut oil, here are only a few of its health benefits:
It increases the metabolism. It contains short and medium-chain fatty acids, which aid in weight loss. It also helps balance the endocrine system and thyroid functions. Another wonderful thing it does is remove stress from the pancreas, which increases the metabolic rate.
It helps the heart. Because it is 50% lauric acid, it actively helps high cholesterol levels and high blood pressure. It helps prevent atherosclerosis by reducing the incidence of injury and damage to arteries.
It heals skin conditions and inflammation. Because of its antimicrobial, antioxidant, anti-fungal, antibacterial, and soothing properties, coconut oil is helpful in healing many skin conditions, including eczema, psoriasis, dermatitis, rashes, some infections, and it speeds the recovery of skin healing, including bruises. I've used it, myself, for moisturizing and after-tattoo care. After the period of using A+D Ointment on new ink, I've used coconut oil to speed the healing, and condition the skin. Also, it helps with wrinkles!
It conditions the hair and skin. Use it as a hair treatment, by finger-combing it through damp, clean hair, and rinsing it out after a half hour. If you'd like to increase the nourishing benefits, use a hair treatment cap for that half hour to let your scalp heat give more optimal hair shaft penetration. I will vouch that it is very effective for nourishing curly hair, which is more porous than straight hair (and therefore, needs more moisture). For moisturizing the skin, simply apply it to the body wherever needed, making sure it's absorbed.
It improves the immune system. It strengthens the immune system because it contains antimicrobial lipids, lauric acid, capric acid, and caprylic acid, which have antifungal, antibacterial, and antiviral properties. Although it hasn't yet been proven to cure any disease, many of the viruses and pathogens coconut oil has been found to prevent include the following: herpes, influenza, cytomegalovirus, HIV, listeria monocytogenes, helicobacter pylori, and harmful protozoa such as giardia lamblia.
It heals candida. Coconut has been shown to prevent, and even cure, candida. It provides relief from the inflammation caused by candida, on both the external and internal levels. Coconut oil contains capric acid, which has been found very effective in killing the yeast.
It creates better oral health through oil pulling. This is the practice of swishing a tablespoon of coconut oil through your teeth for 15-20 minutes, first thing in the morning, then spitting it out into the sink. This ancient Ayurvedic dental technique promotes oral health by reducing harmful bacteria in the mouth, and draws out toxins from the body.
How to eat it: For maximum benefit, 1-3.5 tablespoon, starting with 1 tablespoon, and working up to 3.5 tablespoons.
How to apply it: Liberally where needed. Make sure to massage it in so it gets absorbed.
How to store it: In the pantry (no refrigeration needed).
Side effects: None!
For you coconut oil lovers out there (and I know there are many of you!), what is your favorite way to use coconut oil?
Please share in the comments below. I'd love to hear about it!
With buko love,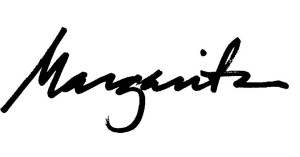 Copyright © 2015 by Alcantara Acupuncture & Healing Arts. All rights reserved. You may quote, copy, translate and link to this article, in its entirety, on free, non-donation based websites only, as long as you include the author name and a working link back to this website. All other uses are strictly prohibited.
All information on this website is my own opinion, and not to be taken as medical advice. Reliance on any information provided on this website is solely at your own risk. Please refer to your medical practitioner before making any medical decisions.