Before I became a Licensed Acupuncturist and Reiki Master/Teacher, my background was in zines (I was editrix for an independently published print magazine called Bamboo Girl Zine, which explored, racism, sexism, and homophobia from a mixed-race Asian/Pinay point of view), independent media, spoken word/poetry, performance art, and community activism.
All the while, I nourished my juicy punk heart with constant concerts, shows, shooting photography (backstage or onstage, because you know, punk), (slam) dancing, and getting my grubby little hands on all music I could find, ranging from punk, industrial, new wave, jazz, hip hop, soul, funk, R & B, world, and tribal.
At the time, I relished "sticking it to the man" by working at one of the largest corporations in the world, and using its resources to disseminate my creations.
A few years later, I was giving workshops on independent media, and giving keynote speeches at Take Back The Night events.
I have always loved writing, mostly, because of the connection it creates.
I have had a never ending love affair with constantly aligning to my truth, and expressing it in the best way I know how. Throat chakra lovers, unite!
Writing allows me to express my soul, what I mean, and has always helped me digest my own feelings. Because of this, writing was my salvation from being consumed by what I now know to be my empath awakenings, and with dealing with the injustices I saw in the world.
With all the unchanneled and raw emotion and (sometimes toxic) energies I was picking up from society at large, I wholly believe writing kept me out of jail!
I am glad that I received my first journal from my Tito (Uncle) Tom during Second Grade. It was a blue Sanrio Twin Stars diary for my First Holy Communion.
I have kept a journal ever since.
Part of what I'm always sharing with my patients is the importance of connection – with oneself, with others, and with Source/Universe/God/dess/Higher Power.
For me, writing helped me accomplish this. What helps you get connected?
This week, taking a break from the article format, I'm revisiting spoken word.
Being an empath, I witness so much pain in the world. But, I also witness much joy, transformation, and ownership of personal sovereignty.
I dedicate this week's post as a mystical love note to those of you who are experiencing the growing pains of transformation, those who are tired of playing small and generic in an attempt to be more acceptable.
A Manifesting Poem Towards Personal Liberation
I lift up my Spirit
Call out to the Universe
Knowing I am bigger than whom I project myself to be
I ask for the support from my Ancestors
Those with the deep wisdom
The knowledge of the wind
That has traversed planes and generations
To share their knowledge with me
Of earth mixed with shells mixed with oils mixed with light
Of tribal understanding that my genes remember
With fierce alliance and tenderness
I ask for the support of my Spirit Guides
To assist me in overcoming my blocks
Please guide me to high vibrational opportunities,
people, places, and things.
So that I may own my inner magic with such depth
That I may never need any person's opinion to supersede my own
Please calm my heart in times of distress so that I may
Connect with ease
Find my joy
Be fierce
Fuck shit up
On my terms.
And, please assist me in being a source of Love for myself
and others.
I ask for the support of my Angels
Who surround me with protection and love
Please protect me from those who may not wish me well
And, when my heart feels devastation,
Please surround me with Angels of Comfort and Tenderness
Remind me of my own light,
So I may be a flashlight for others.
I know we're in this journey together.
I ask for the support of my elemental family
The magic that surrounds me every day
That is so easy to forget.
The dragons, the sylphs, the fairies, the mermaids
And all other Spirits of Light that surround me
To remind me to play, to stand strong, to go with the flow
To remember my connectedness with the rest of Creation.
Universe,
I surrender to you my control over those things I have created unhealthy attachments to
I know you've got my back
Even if I don't know how, yet.
I trust.
Not all of me will always be on board with this,
But that's okay.
I love all of myself fully and completely.
And, sometimes I may not always be on board with this,
But, that too, is okay.
Because I'm doing the best I can.
My best is enough.
My best can move mountains.
Everything I do,
Even the "detours" I make,
They all lead me on the right path.
Because there is no wrong one.
My existence is magic.
It is safe for me to thrive brilliantly.
I am being held by powerful unseen forces of light.
I am loved.
I am love.
And so it is.
With love,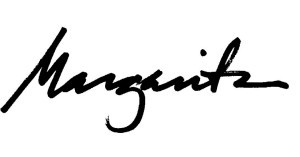 Copyright © 2016 by Alcantara Acupuncture & Healing Arts. All rights reserved. You may quote, copy, translate and link to this article, in its entirety, on free, non-donation based websites only, as long as you include the author name and a working link back to this website. All other uses are strictly prohibited.