Having a healthy Spleen, in Chinese Medicine, is the basis of a great digestive system. The Spleen's job is to move and transport the food, distributing its essence to all parts of the body. I talk about this more in my previous post, "Techniques To Digesting Food, And Life, More Fully".
And, part of supporting the Spleen comes from including foods into your diet that works with your body, augments your Qi, and that you enjoy eating. After all, digestion already starts in your mouth, as you chew and enjoy it!
Pleasure often gets a bad rap, since we associate it with excess. Or, when it comes to food, we link it to gluttony.
Although it is important to ingest food that is good for us, is clean, and ideally organic, sustainably harvested, and supports our local farms, it is also important to embrace food as a pleasurable act.
This is especially important for those who are working through their eating disorders. In fact, I recently celebrated my patient's accomplishment of being able to eat her food with joy, when she ate her lunch outside, under the sun, and found pleasure in it. Nothing more, nothing less. This is a big deal for her, since, for many years, through her eating disorder, she had grown accustomed to associating food with a ball and chain.
Some of you may remember my food journey that I began at the beginning of this year to address a temporary skin health concern. As part of my continuing quest to enjoy food without dairy and gluten, I have been revamping some of my old favorite recipes to accommodate a way of eating that my body resonates with.
Enter, Dairy-Free Basil Cilantro Pesto!
Why do I love this simple flavor-enhancing concoction of deliciousness? On the most superficial level, I love the taste. On pasta, on chicken, in wraps, you name it!
I was a bit bereft when I'd revisited the recipe, and learned that I couldn't include the parmesan cheese. Would that drastically change the flavor?
I was pleasantly surprised to discover that it didn't, at all!
Here are the nutritious reasons why Basil Cilantro Pesto is great for your system:
Basil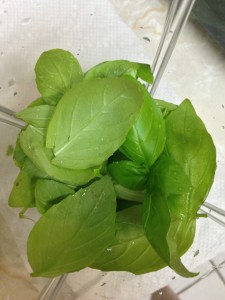 Is considered a Chinese Medicine herb, called, Luo Le.
In Chinese Medicine, it promotes the smooth flow of Qi, eliminates damp conditions, improves digestion, activates blood, and removes toxicity.
The unique array of active constituents called flavonoids found in basil provide protection at the cellular level.
Basil has been shown to provide protection against unwanted bacterial growth.
Essential oil of basil, obtained from its leaves, has demonstrated the ability to inhibit several species of pathogenic bacteria that have become resistant to commonly used antibiotic drugs.
The eugenol component of basil's volatile oils has been the subject of extensive study, since this substance can block the activity of an enzyme in the body called cyclooxygenase (COX), the same enzyme inhibited in NSAIDS. This enzyme-inhibiting effect of the eugenol in basil qualifies basil as an "anti-inflammatory" food that can provide important healing benefits along with symptomatic relief for individuals with inflammatory health problems like rheumatoid arthritis or inflammatory bowel conditions.
Cilantro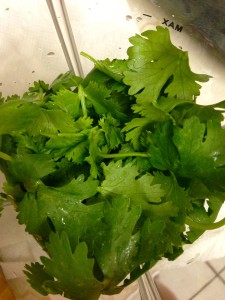 It is rich in healing phytonutrients and antioxidants, and is very good source of vitamins A, C, K and traces of the B vitamins. It is anti-septic, analgesic, aphrodisiac, helps with digestion, fungicidal, and a natural stimulant.
It's great for our small intestine, since it helps the peristaltic wave move more efficiently. This helps in healthy elimination.
It's a blood builder, and helps with eye disorders, red eye, and macular degeneration.
It helps to reduce anxiety.
Garlic
Is considered a Chinese Medicine herb, called Da Suan.
The warmth of garlic helps the Stomach and the Spleen to digest food and fluid, thus eliminating and suppressing harmful micro-organisms, such as Candida.
It strengthens the Spleen, promotes the movement of Qi, reduces stagnation, and resolves toxicity.
Garlic has a natural affinity for the Lungs, in Chinese Medicine, which helps to strengthen our Wei Qi, which is our first line of defense for the immune system.
It has anti-bacterial properties, lowers blood cholesterol, and protects the heart.
It relieves toxicity in the system, and is useful for diarrhea, dysentery, consumption, and sudden coughing.
It is used to prevent influenza and for treating food poisoning from shellfish.
Pine Nuts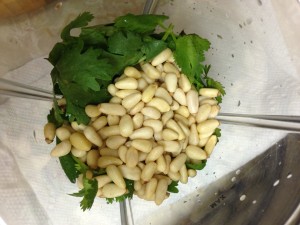 Pine nuts contain nutrients that help boost energy, including monounsaturated fat, protein and iron. It's also a great source of magnesium, of which low levels can lead to fatigue.
It can help suppress your appetite – research showed that fatty acids derived from pine nuts lead to the release of high amounts of cholecystokinin (CCK), an appetite-suppressing hormone.
Pine nuts contain a synergistic blend of compounds known to support heart health. This includes monounsaturated fat, magnesium, vitamin E, vitamin K, and manganese.
Pine nuts contain a wealth of antioxidants, including vitamins A, B, C, D, and E, and lutein. Antioxidants are anti-aging!
Here's how to make it!
Dairy-Free Basil Cilantro Pesto
(adapted from Food Matters)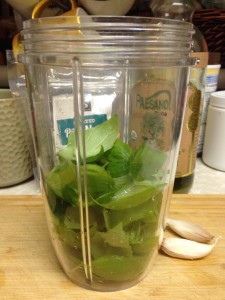 Ingredients (use organic where possible):
3 cups organic basil leaves (I used the ones I grow on my windowsill)
3 cups cilantro leaves
1/2 cup extra virgin olive oil
1/2 cup pine nuts
2 garlic cloves (I love garlic!)
A hefty pinch of Himalayan salt
How to make:
Blend all the ingredients into a small blender (my NutriBullet worked like a charm!), and blend until well combined. You may want to add more oil, depending on the consistency. Voila! Instant pesto sauce. This is good for about 2 servings. Double the recipe for a larger batch.
If you're not using the pesto immediately, pour into an airtight jar and cover with olive oil. It should keep for approximately 5 days. You can also freeze it for use at a later date. One good way to keep it on hand it fill an ice cube tray, and pop small amounts out as needed.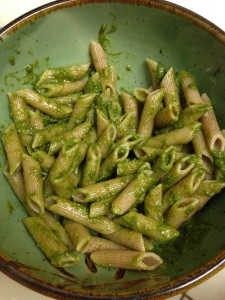 What is your favorite way to make pesto?
Is there a dairy-free dish you adore?
I'd love to hear about it in the comments, below!
In health,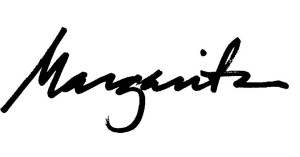 Sources:
World's Healthiest Foods
P.S. Did you know that you can find me on social media?
Follow me on Facebook
Check out my feed on Twitter
See my photos on Instagram
Catch me on Google+
Watch my videos on YouTube
Copyright © 2015 by Alcantara Acupuncture & Healing Arts. All rights reserved. You may quote, copy, translate and link to this article, in its entirety, on free, non-donation based websites only, as long as you include the author name and a working link back to this website. All other uses are strictly prohibited.
All information on this website is my own opinion, and not to be taken as medical advice. Reliance on any information provided on this website is solely at your own risk. Please refer to your medical practitioner before making any medical decisions.