You've gone and done it.
You lost your cool.
Life, a person, dreaded event, trigger, or circumstance has become too much, and you've just lost your shit. D-R-A-M-A has ensued, and maybe there were a few broken glasses thrown at the wall, choice words were hurled, and doors have been slammed. And you may have left a wee mess in your aftermath.
It happens to the best of us.
And, if you'd like to think of yourself as one on the enlightened path, losing your shit may make you think that you have gone astray – that all that progress you've made up until that point to release old patterns, negative behaviors, pain points, and any mind-blowing magic you've created have gone to hell in a hand basket.
That all that inner peace, search for inner mystic wisdom, and Goddess cultivation for the past few years has been in vain.
I'm here to tell you that it's simply not true.
In fact, you are being entirely human. A spiritual being having a very human experience. This is part of your journey.
Do any of these sound like something you're feeling when you've lost your shit?
"I've lost all I love. Fuck it all."
"My project has gone to hell. Fuck it all."
"I will never be able to achieve this goal I've been working so hard and long on. Fuck it all."
"Why bother trying anymore? Fuck it all."
See a recurring theme?
Yes. Resigning your dreams, light, love, joy, and hope. Giving it all up.
That's what you want to do when it looks like your heart just got the shaft.
When it seems like the fruit of your blood, sweat, and tears has all poofed into thin air.
We lose our shit because we think we've lost it all.
Here's how to own your shit when you lose your shit
What soothes the savage beast within when you have your human experience?
I'd love to hear about it in the comments, below!
In the meantime, if you have lost your shit, and need to hear it – you are loved. And you ARE love.
Love,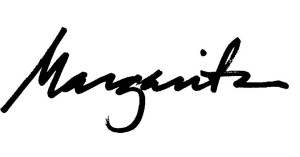 Copyright © 2016 by Alcantara Acupuncture & Healing Arts. All rights reserved. You may quote, copy, translate and link to this article, in its entirety, on free, non-donation based websites only, as long as you include the author name and a working link back to this website. All other uses are strictly prohibited.