I don't have much of a sweet tooth.
But, when I do, I cherish substance and yumminess in desserts. And, I go absolutely over the moon when there are healthy ingredients mixed in!
And, because my body is at its best on a gluten-free, dairy-free, refined sugar-free diet, that's how I do on the daily.
Enter… Margarita's Perfect Paleo Chocolate Chip Moscovado Cookies! 
In this recipe, I used almond flour, coconut flour, baking soda, salt, coconut oil, almond butter, vanilla extract, egg, vegan chocolate chips, and muscovado sugar straight from the sugarcane plantations of my family back on the island of Panay.
I have fond memories of chewing on raw sugarcane while visiting the farm that was started by my great-grandfather, Lolo José Pineda. That land has always been special to my family, and I even planted my own mahogany sapling tree on it when I was a teenager. It must be big and strong now!
Muscovado sugar is a fabulous unrefined brown sugar with a strong molasses content. The flavor is rich and deep. It has the lowest sugar content of any sugarcane product. Molasses builds the immune system, and contains minerals such as calcium, magnesium, manganese, potassium, copper, iron, phosphorus, chromium, cobalt, and sodium. In addition, molasses also offers vitamins such is niacin, vitamin B6, thiamine, and riboflavin.
I posted an Instagram photo of it on Facebook, and many of my friends chimed in asking about the recipe.
So, here it is!
It is adapted from Texanerin Baking's recipe (link here). I've changed a few of the ingredients from the original recipe, to make it truly paleo and dairy-free (and because I love all things coconut!)
I am still checking with my pinsan/cousin about whether or not Lolo José Muscovado Sugar can be found in the States, because I received mine as a pasalubong (a gift from when one of my family members traveled back to the Islands).
Since my Moon is in Virgo, I prefer the smaller-sized cookies (vs. giant ones), so I can stick them in my cookie jar for easy access. Because, yes, I make a place for everything in my life!
These cookies are delicious! I will likely make another batch soon, because they go quickly in our home.
Margarita's Perfect Paleo Chocolate Chip Moscovado Cookies (Grain-Free, Gluten-Free, Dairy-Free)
Prep Time: 
Cook Time: 9
Ready in: 24
Yield: 16-17 medium-sized cookies
Ingredients
1 cup almond flour
1/4 cup coconut flour (I used Tropical Traditions Organic Coconut Flour)
1 teaspoon baking soda
1/4 teaspoon pink Himalayan salt
6 tablespoons coconut oil, room temperature
3/4 cup muscovado sugar (I used Lolo José Muscovado Sugar, of course!)
6 tablespoons natural almond butter, room temperature
1 1/2 teaspoons vanilla extract
1 large egg, room temperature
1 1/4 cups vegan chocolate chips (I used Enjoy Life's Semi-Sweet Chocolate Mini Chips)
Directions
Preheat the oven to 350 °F (175 °C) and line a baking sheet with a piece of parchment paper.
In a medium mixing bowl, stir together the almond flour, coconut flour, baking soda, and salt. Set aside.
In a large mixing bowl with an electric hand mixer or using a stand mixer, beat together the fat and sugar at medium speed until well combined, about 1 minute. (Worried about spraying your batter all over the counter? Here's a video for a DIY batter splatter guard that worked well for my electric hand mixer.)
Beat in the almond butter and vanilla extract on medium speed and mix until combined. Beat in the egg on low and mix until well incorporated. Stir in the flour mixture until well combined. Then stir in the chocolate chips.
Roll the dough into 1 1/2″ balls. Place 2-3″ apart on the prepared baking sheet. Press the cookies down lightly with the palm of your hand.
Bake for 9 minutes, or until the surface of the center of the cookies no longer appears wet. They'll be very soft but will continue to cook as they sit on the cookie sheet.
Let cool completely on the baking sheet. Store in an airtight container for up to 5 days.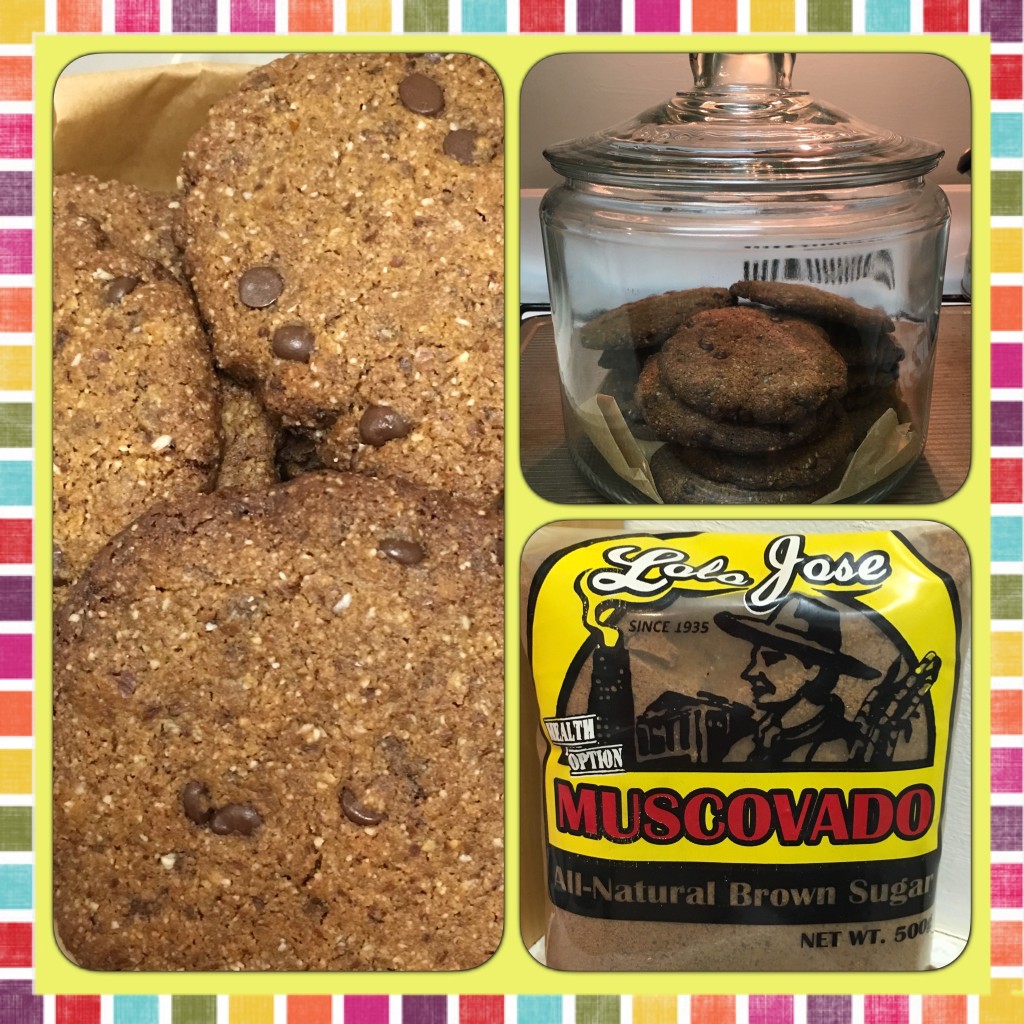 With muscovado love,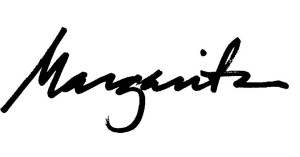 Copyright © 2016 by Alcantara Acupuncture & Healing Arts. All rights reserved. You may quote, copy, translate and link to this article, in its entirety, on free, non-donation based websites only, as long as you include the author name and a working link back to this website. All other uses are strictly prohibited.