Since January 1st, we have all been moving forward full steam.
2014 was preparation, and 2015 is "game time". What does that exactly mean?
It means that all the things we painstakingly set up last year, from the major release work we've done around triggering issues in our lives, to addressing lingering shadows that have served us for many years, but no longer work for us, have been examined with a fine tooth comb. We've been much more careful about the words we use to refer to our spirit, our bodies, and our minds, and hearts.
Because, as we all know, the health of our spirit, bodies, minds, and hearts are intertwined and connected. Now, more than ever!
You may be finding that it's easier to manifest things, nowadays; whereas, years before, it was sometimes a task and a half to create. As we raise our vibrations to creating life as the sovereign beings we are, and with greater awareness that we are connected to Source, and each other, we slough off the dead skin that we've been in. Sometimes, literally.
I have been witness to patients increasingly coming in with skin issues, ever since January. Sure, some may be caused by physical triggers, at first. Some are not. But, what's clear is that there is something deeper at work. After they've seen the dermatologists, allergists, primary care physicians, and other specialists, performed the lab work, exams, it often results in a diagnosis of allergic reaction, contact dermatitis, eczema, psoriasis, rashes, or other skin-related issue. Sometimes it is inconclusive.
In Chinese Medicine, skin related conditions can run the gamut of various organ pathologies, mostly involving the Lung and the Liver, and with the source pathologies stemming from conditions such as Damp and Heat.
As I'd mentioned in my previous post, "Gathering The Energies Of Fall Series: Part I: The Body", the Lungs correspond to the body skin. So, when there's an imbalance of the skin, there is often an imbalance of the Lung. Interestingly enough, the Lungs are also all about grieving and letting go, so sometimes our skin helps us release our toxins, and let go of what no longer serves us.
The Liver is in charge of the free flow of Qi in the body. So, whenever there's an obstruction of the Liver Qi, which we Chinese Medicine practitioners call Liver Qi Stagnation, that can result in either physical and/or emotional pain. The more obvious symptoms of Liver Qi Stagnation are irritability, short temper, red eyes, flushed face, headaches, and sometimes, neck and trapezius pain. There's a great Ho'oponopono healing prayer for forgiveness that I posted here, which is excellent for healing the Liver.
Damp and heat can show up as one may expect – hot, flushed, irritated, raised, and possibly filled with fluid. In Chinese Medicine, the protocol would be to Drain the Damp and Clear the Heat, while addressing the Lungs, Liver, and any other organ involvement that can be found by checking the tongue and pulse. This can be done with Acupuncture and Chinese Herbs.
Another way to look at this is at the energetic level, as mentioned previously. In fact, skin conditions, especially now, have been attributed as a sign of ascension. As we raise our vibration to higher frequencies, and we spiritually awaken to our inner power, individually, and as a whole, "ascension symptoms" can range from changes in sleep patterns, changes in sensory input (ringing ears, changes in seeing, feeling, smelling), physical aches and pains, and skin sensitivities and eruptions (such as rashes, hives, acne, to name a few, particularly if that's not been the case before), feeling emotions more intensely, and changes in appetite.
These are different ways our bodies are clearing our blockages, in order to make room for other ascension symptoms such as: becoming more aware of our Mind/Body/Spirit connection, experiencing greater synchronicity with what we want to manifest in life, increased intuition and psychic ability (I have been honored to witness some of my patients opening up into their power, particularly with their Crown and Third Eye Chakras), experiencing altered states of consciousness, or having different concepts of time, being more in touch with our Spirit Guides, Angels, and others in our Team of Light, to name a few.
And, as usual, since we are all connected, and share in some semblance of growth, even as I bear witness to the growth of my patients, I, too, recently experienced some skin eruptions that likely began as a minute allergy trigger, but has incorporated some of the above aspects that clearly show me that our Higher Selves are at work.
So, after the prednisone, clobetasol foam, Aveeno baths, Acupuncture, Reiki, and Chinese Herbs, what is one to do when we experience some of the more disconcerting symptoms of ascension?
Stay present.

Allow.

See what arises to be healed.

Open your Heart Chakra and find the lesson.

Know you're not alone.

And, know that all is as it should be.
How are your ascension symptoms arising?
How are you easing through them?
Let me know in the comments, below!
Much love to you as you heal and release,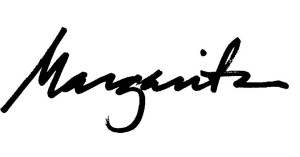 Copyright © 2015 by Alcantara Acupuncture & Healing Arts. All rights reserved. You may quote, copy, translate and link to this article, in its entirety, on free, non-donation based websites only, as long as you include the author name and a working link back to this website. All other uses are strictly prohibited.
All information on this website is my own opinion, and not to be taken as medical advice. Reliance on any information provided on this website is solely at your own risk. Please refer to your medical practitioner before making any medical decisions.