Remember how it felt to be unaccepted by the cool kids in the class? It seemed as if you were a pariah, and were only attracting the kinds of people that you didn't identify with at all. Perhaps it made you feel lonely, or ashamed for not being who you really were.
Truth is, on some level, we all want to fit in. In high school, and beyond.
It's the human condition of wanting connectedness and yearning to be loved. It's instilled in our DNA.
Back in the day, if we didn't connect with others on some level, our tribe would fall apart and we would die. It's a primal instinct.
So, what do we do when we don't fit in?
When we don't fit in, we sometimes do things that are inauthentic to our being:
We put on airs that we make a certain level of income (or that we come from a family that does).
We rely on our material possessions and outward appearance to gauge how worthy we are to others. If they approve, we experience a temporary high, and then keep trying to chase, and maintain, that high. If outside forces disapprove, it is a blow to our self-esteem and confidence.
We pretend that we care about partying all the time or doing certain activities, when what we really want to do is stay home and rejuvenate.
Or, we party all the time, or do certain activities, for the sole purpose of subconsciously keeping ourselves numb from connecting with who we really are, or how embarrassed we might be without our mask.
We act as if we care about the general consensus, when inside, we really want to stick it to The Man, are a rebel with a cause, or are already planning world domination.

When we are inauthentic to who we really are, we are out of alignment with our Highest Self.


This is dangerous.
Why?
Because the longer you suppress the Real You, the Radiant You, the Kickass You, the more you continue to send yourself the message that who you are is unacceptable. Forget anyone who may put you down, glance at you disapprovingly, or troll you on social media.
In the end, if you digest that nastiness, that's on you. We are only powerless when we give our power away. It is our responsibility to own who we are, no one else's.
When you live the life of what you are not, you reinforce feelings of unworthiness.
In contrast, when you live life in alignment with who you are, your Heart is honored, and you are naturally in joy (even if all hell is breaking loose around you). You feel grounded, because you are in your integrity, and your muscles are more able to relax because you are not tensing up from keeping up with a thread of lies.
Recently, I've been noticing that many dear patients, and other dear ones, have been playing small.
We all do this from time to time.
But, I'm here to remind you that shit don't work.
It may work for a period of time. But, in order to truly radiate your worth, to feel your worth, to feel most unlimited, you need to be who you really are.
Scary thought, isn't it? To be vulnerable, raw, open to criticism.
One of my patients, in fact, said that she knows she plays small. What's more, she is most ashamed of the fact that she is aware that others see how she plays small. Knowing that her perception of smallness was easily visible to the public was practically unbearable for her. I could see her spirit trying to shrink into her seat as she told me about it.
Interesting thing is, as she told me this, a part of me had a knowing laugh inside me. I wasn't laughing at her pain, but because I already saw the radiance of her true self within her, and knew it was coming forth soon – it is always the ones who initially believe they're small who eventually release the can of whoopass fierceness!
How can you possibly put the sun in a box? Impossible.
When we receive feedback at an early age that our voice is unimportant, that we take up too much space, that our presence is an inconvenience, that our being is unacceptable, and that there is no room for this Earth, never mind galaxy, for who we really are deep within, it can make us feeling like a gaping, open, walking wound. And, too many of us walk around like that, oozing blood and pain and feelings of insignificance.
My loves, it is time for you to heal that wound. For you are immeasurably important in this world, and your voice is SO needed. We are waiting for your presence to take up space, to bless us with your gifts, to hear what you have to say. Your words will bring healing on a great scale.
But, sometimes, we need a loving push in the right direction to make the impetus happen.
Enter getting in touch with your warrior self.
When you get in touch with the warrior part of you (we all have one), you can call on him/her/them when you need it.
Times when to call up your warrior self:
When you're feeling challenged.
When you're afraid you won't be able to make it on a project/task/assignment/creation.
When you're nervous you can't possibly measure up to standards.
When you start comparing yourself to the Joneses (or Huangs, or Martinez', or Ades).
When you feel powerless.
Here are ways to ignite your inner warrior:
Take up a physical activity that brings your Qi outwards. All too often, when we feel powerless, we turn inside, and just curl up into a ball of self-loathing. Although feeling all our feels has a place, once you've given it space, it's time to come back out and bring your Qi outwards. When we are depressed, we turn our anger inwards. It is better to channel it outwards in healthy ways. One great way to do this is through taking up physical martial arts, kickboxing, boxing, or other exercise where you're focusing your attention outwards. This is especially important for those of us who have suppressed anger.
Exercise your voice. When I used to teach self-defense basics back in the day, one of the first things I would teach folks (especially women) was to practice verbal self-defense, and learn how to say things like "No!" (you'd be surprised how many women don't like to say this), or "Back off". I would teach them how to do this from the depths of their belly, otherwise known as their dan tien (the "sea of vitality" in Chinese Medicine practices). Not so coincidentally, the dan tien is located in the Sacral Plexus Chakra (about 2″ below the navel), which is seat of our emotions, and our creative expression. Saying "No!" from here is a lot more powerful than saying "No!" from our chest or throat. This is a great way to get in touch with the power of our Throat Chakra. I know this from my classical opera training back in the day. Who says past habits can't help the present?
Cultivate your Solar Plexus Chakra. Our Solar Plexus is our Power Center. It holds how we feel about our self-esteem, self-worth, and how we move through the world with integrity. This is why there is such a connection between eating disorders and the Solar Plexus Chakra. It also tells us how we're feeling about we can and cannot digest in our lives (aside from food). Citrine is a fabulous stone for this chakra. Place it on the Solar Plexus Chakra (2″ above the navel), while you're cultivating stillness (it's best if you're laying down while doing this), and you can feel it strengthening that area. If you wear a bra, you can stick a small tumbled citrine in there to keep that empowering energy with you throughout the day. For more crystal using tips, check out my post, "Crystal Work: How To Use Your Crystals".
Stop rating your self-worth based on whether or not you are receiving approval from others. Although it is natural for us to want to connect and to be loved, create an awareness around whether or not you're doing things with the intention of lifting yourself, or if it's with the intention of receiving approval from others. Creating awareness around why you are motivated to do certain things is half the battle of shifting. Once you've created the awareness around these things, the next step is to choose differently, if you notice you are doing things in order to receive approval. Also, be kind to yourself if you discover that you are doing this. Shaming yourself will have a counter effect on your efforts!
What is your favorite way of igniting your inner warrior? 
Let me know in the comments, below!
May you ignite your fire within,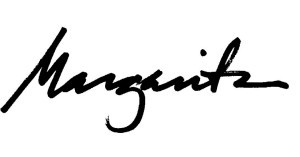 Copyright © 2016 by Alcantara Acupuncture & Healing Arts. All rights reserved. You may quote, copy, translate and link to this article, in its entirety, on free, non-donation based websites only, as long as you include the author name and a working link back to this website. All other uses are strictly prohibited.