Epsom salt baths have been used for centuries for detoxification and relaxation.
However, epsom salt baths are much more powerful than the occasional soothing soak!
For the everyday Warrior God/dess, there comes a time when we need to replenish ourselves – on physical, mental, emotional, and spiritual levels.
And epsom salt baths are part of my (now not so) secret regimen to address all of that!
Here are only a few benefits of epsom salt baths:
They relax the muscles. Epsom salt baths are especially great for sore bodies, or after a workout, and works wonders on cramps. I often recommend them to my patients who have muscle pain and strain, especially if warmth helps their condition.
They replenish the levels of magnesium in the body. Epsom salt = magnesium sulfate. Simply soaking in this bath is an easy way to absorb magnesium into the body. Most of us don't realize that we're magnesium deficient. Not having enough magnesium can look like: cramped muscles, anxiety, hyperactivity, difficulty getting to (or staying) asleep. This is because magnesium assists with the transmission of nerve impulses, detoxification, regulation of body temperature, production of energy, and the formation of healthy bones and teeth. And, the skin, being the largest organ on the body, can absorb magnesium well during an epsom salt bath. The skin's absorbing ability is also a reason why magnesium sprays are great for spraying on sore body areas after a workout!
They detoxify the body and halt the common cold in its early stages. When you start feeling a cold coming on, take thee to the bathtub! Soaking for about 20-30 minutes in an epsom salt bath detoxifies the body, and draws out whatever pathogens and toxins are still on the surface level, before they get deeper and cause a greater problem.
They are calming and grounding. This is due to a couple of factors: the magnesium content, the warm water, and even the yin, holding nature of water. And, depending on how you do your soak, it can be effective for insomnia, as well! One of my patients, who took an epsom salt bath for the first time in years, exclaimed, "It was like being back in the womb! I just curled up into fetal position, and felt so comforted." Exactly! In our very yang society of rushing, movement, loudness, and upward and outward energy, it is a balancing thing to bring in the yin of an epsom salt bath – where you can be held, contained, supported, and quiet, in the yin element of water.
Here's why epsom salt baths are the Highly Sensitive Person's BFF:
Highly Sensitive People (HSPs) tend to take in other people's energy – to the extreme. As in, unknowingly take on someone's toxic energy and keep it in their body extreme. The problem is, when we are unaware of this, it then becomes a part of us. And if the person who's energy we've taken on is toxic, that can cause problems, leaving HSPs feeling: confused, scattered, exhausted, fatigued, irritable, and if they're empaths, the actual symptoms of the said toxic person.
This is why I'm always spreading the word about clearing your personal energy, as well as the energy of your living space. And then following up with some psychic self-protection to keep your energy clear with healthy energy boundaries!
The reason why epsom salt baths are the HSP's BFF is because they clear your aura.
Your aura is your energy field that emanates from your body, and there can be many layers to it. It will often radiate certain color outlines, depending on the state of your chakra (energy center) health, soul vibrations, and reflections of surrounding energy fields.
So, if you've accumulated a lot of denser vibrations, or are an HSP who's been in the company of folks with darker energies, that will influence your aura and stay with you – unless you remove it.
There are many techniques you can use to clear your aura. But, the most relaxing, and thorough, by far is the epsom salt bath. It clears you from head to toe, and you get to soak it in and feel the magic work!
In fact, it is so effective for clearing the aura that I know of a shaman who depends on her waist-high container of epsom salt in her bathroom, specifically to take aura-cleansing baths after she performs a healing (her specialty is in removing entities.)
How to get your healing on with an epsom salt bath
I love these baths – particularly for detoxification, muscle relaxation, and clearing the aura (with a fabulous by-product of helping me sleep better that night.) To me, these baths are a healing ritual, and I treat them as such. Here's my way of doing them:
Ingredients:
1-3 cups of epsom salt (the denser the vibration you're carrying, the higher the number of cups)
1 cup baking soda (increases the detoxification effect, especially great for insomnia)
3-6 drops of essential oil blend (see below for my suggestions)
Intention towards your goal (healing, releasing, detoxing, fortifying, nutrifying, etc.)
Directions:
Create the healing space: light some candles, incense, and get your music and/or book lined up.
Mix the above ingredients together BEFORE dumping it into your warm bath.
Dissolve the mixture in the water as it fills your tub.
If you're a Reiki practitioner, charge your bath with selected symbols.
Rest in the tub for 20-30 minutes, while resting your head on a rolled towel. Since I enjoy bath time, I've invested in a spa pillow just for these soaks. I also love being immersed in the water, which regular bathtubs don't allow, so I use this deep water bath overflow cover, which helps make the water level higher while you chill, covering you more fully. Imagine the toxins leaving your body, and going into the water.
When you drain your tub, imagine all the energetic gunk getting sucked down into the earth, transforming into energy that is useful for others.
Favorite essential oil combos to use during epsom salt baths
These essential oils blends are based on the principles of Traditional Chinese Medicine, as well as chakra balancing, which is how I learned them. But, feel free to experiment, and use your intuition, for a blend that suits you!
For cultivating self-love: Geranium, Neroli, Rose
For energy clearing: Frankincense, Sandalwood, Pine
For oncoming cold: Eucalyptus radiata or Eucalyptus globulus, ravensara, palmarosa
What is your favorite way to enjoy epsom salt baths?
Do you have favorite oils that you bless yourself with during a bath, and what are they?
I'd love to hear about them in the comments, below!
Auric blessings,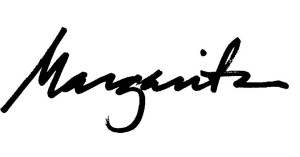 Copyright © 2016 by Alcantara Acupuncture & Healing Arts. All rights reserved. You may quote, copy, translate and link to this article, in its entirety, on free, non-donation based websites only, as long as you include the author name and a working link back to this website. All other uses are strictly prohibited.
All information on this website is my own opinion, and not to be taken as medical advice. Reliance on any information provided on this website is solely at your own risk. Please refer to your medical practitioner before making any medical decisions.