Does it upset you when people sleep brag – you know, talking about how rejuvenated they feel upon waking, how rested they feel, how they got the sleep they've been needing since the dawn of time (or since the beginning of their new job, baby, or project), and that their body tension has thoroughly dissolved as a result?
If you've been on your umpteenth day of barely grabbing a wink, these comments are enough to make you want to hurl your lavender sachet at them! (If you're a long-time insomniac, you know what I mean.)
If so, don't be hatin'. (And, forgive yourself for being pissed off. You're human, after all.)
Be glad for them (they've probably been sleep deprived for too long and are finally getting respite). And then, get YOUR OWN nighttime juju on!
If you've already checked out my blog post, "Night-time Rituals For The Highly Sensitive Insomniac", you already know some great pre-sleep rituals that can help you get your z's!
One of the tips involves working with crystal allies.
My love for crystals began when my Dad took me to Laurel Caverns as a child.

I went home from their gift store with a cardboard layout of crystal specimens glued onto a grid, labeled with each stone's name. At the time, I didn't really appreciate the natural wonder of the Earth as I do now.

But, I did think the stones were pretty.

My Dad had unknowingly nurtured the budding healer within me by bringing me on that trip. (Thanks, Dad! <3)

I often touched the stones on that crystal specimen sheet, and knew that there was something magical about them that I would learn about, someday.
And, here I am. Using crystals for healing, clearing, protection, and even, sleeping!
By holding your stone of choice in your left (receiving) hand, placing it over your heart (if you're laying on your back), or stashing it beside (or under) your pillow, you activate your crystal ally towards your peaceful slumber.

Crystals are not only magical, but they have tons of practical uses that help us thrive.


There are so many wonderful stones out that can help you sleep; but, I have my favorites, which I'd love to share with you!
Here are 5 crystal allies that will help you sleep tonight:
Selenite. This ally actively clears and rejuvenates your aura as you sleep. It's immediately calming, especially if you place a wand of it on your midline at the center of your chest. It resonates with the Third Eye Chakra, Crown Chakra, Transpersonal, and Etheric Chakras. It creates an energetic alignment of your chakras, and is the key that unlocks the doorway to the Etheric chakras. It clears blockages and debris in the energy body, and helps in overcoming stagnation so that you have better communication with your Higher Self. One way to clear your energy before bedtime is by slowly and gently "combing" a large selenite wand down your body, keeping it a few inches away from you, starting at the top of your head, down to your feet, and making sure to treat the front, back, and both sides of your body.
Black Tourmaline. This is a powerful, if not THE most powerful, stone for psychic protection and deflection of negative energies. It is a great stone to have by, or under, your pillow if you feel your Etheric body is too available or open when sleeping, and to get a dose of its cleansing abilities for the Auric field and all dimensions of the Etheric body. Because it has the ability to transmute and purify negative energy, thus turning it into usable energy, this is a great stone for when you want to go to Slumberland, but are feeling energetically heavy (if that's the case, you should also be saging yourself before your sleep.)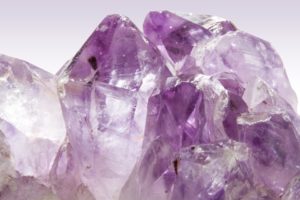 Amethyst. This crystal helps bring restful sleep, and treats insomnia. Sleeping with Amethyst helps facilitate out-of-body experiences and brings intuitive dreams. You can place it under your pillow for insomnia and for nightmares. It balances and connects the physical, mental, and emotional bodies on the subtle level. Its spiritual protection is an added bonus at night, particularly if you feel a bit too "vulnerable" when in sleeping state. For those working on recovery from addiction, this is another great ally to have on you.
Rose Quartz. If you are having a hard time getting to sleep (or staying asleep) because your heart is heavy with bad news in your family or other loved one, upsets at work, or you're feeling like your soul has been raked over the coals for whatever reason, hold a generous size of Rose Quartz in your left hand while sleeping. A tumbled (smooth) version will do nicely. If you are working with a raw stone, allow your fingers to hold it, resting your fingers on a crevice, one that feels like a key to its power, activated by your touch. Think Superman in the Fortress of Solitude, activating the key to open its doors! By doing so, you will be absorbing the loving and gentle (but powerful) healing affects of this crystal ally. This will soften any anger, and help you feel more in touch with love, and love for yourself. It will allow you to calm your heart so you can get to sleep with more peace.
Blue Calcite. Most light blue stones bring gentle healing to the Body, Mind, and Spirit, and open and clear the Throat Chakra. Blue Calcite is exemplary in accomplishing these. It is one of the most soothing stones for the Emotional body. It softens psychic stimuli, which helps you feel more at ease when you're feeling energetically sensitive, and helps to lift anxieties, soothe the nerves, and promote relaxation. When you're feeling bombarded by other peoples' energies and thoughts, allow this stone to surround you in a blanket of pale blue light.
Which crystal allies help you achieve optimal slumber?
Please share it with us in the comments, below!
May you count your blessings almost as much as you count your sheep,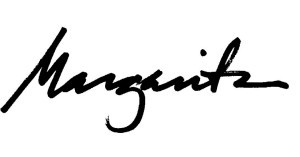 Copyright © 2016 by Alcantara Acupuncture & Healing Arts. All rights reserved. You may quote, copy, translate and link to this article, in its entirety, on free, non-donation based websites only, as long as you include the author name and a working link back to this website. All other uses are strictly prohibited.
All information on this website is my own opinion, and not to be taken as medical advice. Reliance on any information provided on this website is solely at your own risk. Please refer to your medical practitioner before making any medical decisions.